Here is a link to the original story on the team's website.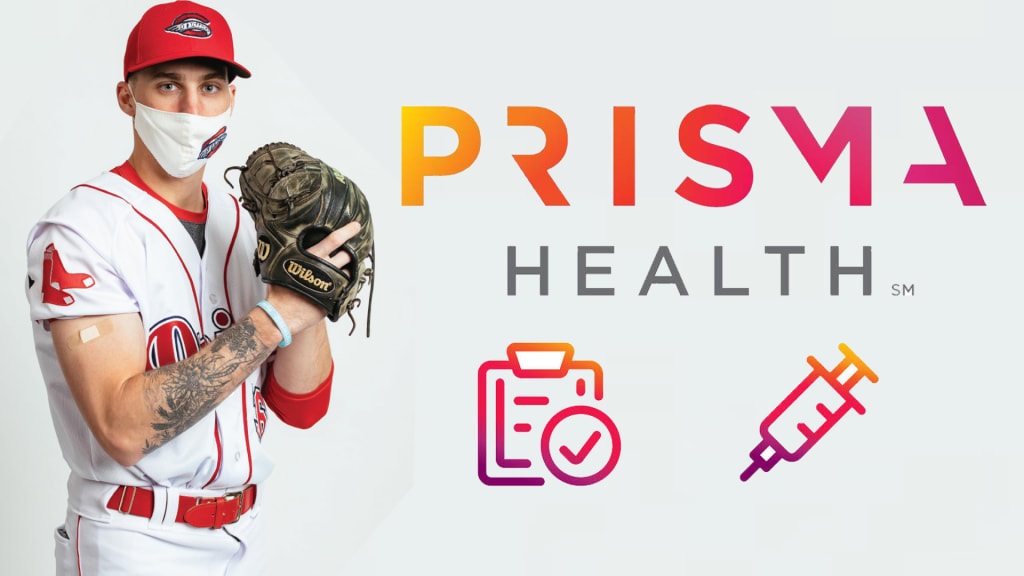 The Greenville Drive, in partnership with Prisma Health, are set to host the latest COVID-19 vaccination event at Fluor Field Wednesday, September 1st as part of the Drive's game against the Asheville Tourists. This will be the 5th vaccination event hosted at Fluor Field this season as the Drive, together with their long-time partner Prisma Health, set out to educate and protect the community from the ongoing challenges brought about by COVID-19.
Prisma will be administering the now FDA approved Pfizer vaccine.
With virus variants emerging and COVID once again surging in the community, getting vaccinated is more important than ever for the health & safety of our community.
The latest vaccination event at Fluor Field will take place from 6-8pm in the Power Alley hospitality area of the ballpark, directly inside the Main Street entrance to the stadium. No appointments are needed; vaccinations will be offered on a walk-up basis and administered by officials with Prisma Health. The Pfizer vaccine, which is now fully approved by the FDA, will be administered free of charge; those 12 years of age or older, needing their first or second dose, will be eligible. For those needing their second dose, it must be a minimum of three weeks since their first dose, but no later than six weeks.
To help encourage participation, all of those that get vaccinated at Fluor Field will receive:
A Green Monster Suite Experience for the 2022 Drive season (more details here: https://www.milb.com/greenville/ballpark/hospitality/greenmonstersuite)
$250 Gift Card to be used towards Drive Merchandise (at the team store or online)
A Special Merchandise Gift Bag That Includes Various High Impact & High Value Drive Branded Items ($125 total value)
Anyone that gets vaccinated on 9/1 will be entered into a drawing where three winners will be chosen.
"Getting vaccinated is the most critical thing we can all do to protect ourselves, our families, and our community. By partnering with Prisma Health to offer vaccinations at our games, we can help our community move closer to ending the COVID-19 pandemic," said Drive Owner & President Craig Brown.