Here is a link to the original story on the team's website.
On Sunday, June 4th, the Drive will partner with the Cancer Survivors Park Alliance and the Upstate Cancer Network to host Drive to Thrive at Fluor Field, a celebration of cancer survivors in the Upstate.
The Drive to Thrive event will begin when the gates open at 3:00 PM with a survivors celebration picnic. At 5:00, all survivors will be invited to take a celebration photo in The Iron Yard 500 Club.
Throughout the game, the Drive will recognize cancer survivors by telling the stories of a few brave men and women, and a Stand Up to Cancer moment during the 7th inning will engage all fans in attendance and allow them to remember a loved one who has battled cancer.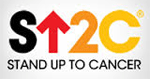 Join us at Fluor Field for a special day of celebration of the brave men and women who have survived cancer. First pitch for the game is at 4:05 PM.
Purchase tickets by CLICKING HERE, , stopping by the Main Street Box Office or by calling (864) 240-4528.
This story was not subject to the approval of the National Association of Professional Baseball Leagues or its clubs.