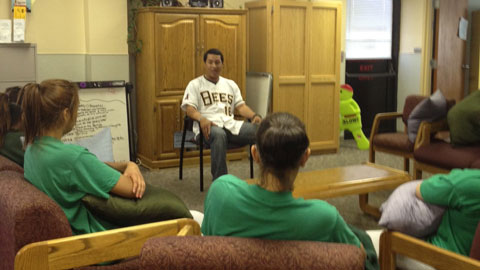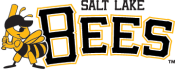 Efren Navarro knows what it is like to want to give up, but more importantly, he knows what it takes to keep going.
On Monday morning, Navarro visited with youth in the Observation and Assessment program of Utah's Juvenile Justice Services in South Salt Lake City. He offered insight into what it is like to play professional baseball, to live out a dream and what it takes to make it happen.
"Now is an important time in your lives. You are figuring out who you are and deciding what you want to be. You don't want to live your life with regrets," Navarro stressed. "Work hard to achieve your dreams and don't give up."
Navarro also emphasized the importance of education. He shared stories of when he was in high school and not taking school as seriously as he should have. But too many people believed in him and would not let him give up so easily.
He told them that changes don't just happen overnight even once you decide you want to make that change. It can be hard and frustrating. His advice, "keep working. And don't give up."
This article originally appeared on the official website of the Salt Lake Bees. Click here to view the original story.