Here is a link to the original story on the team's website.
"Scoreboard Surprises…at Home Edition" can commemorate graduations, celebrations, Father's Day, and more.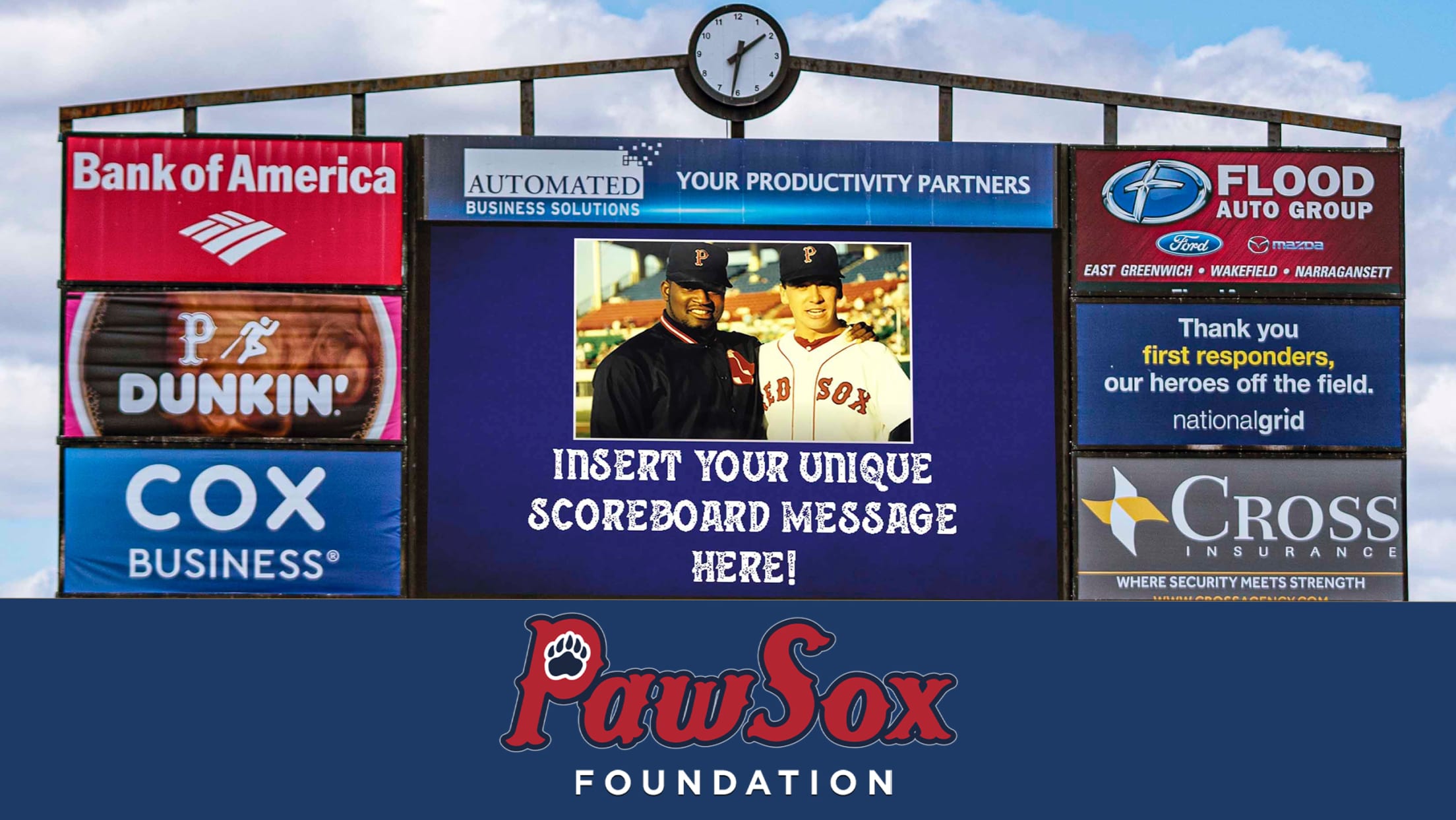 PAWTUCKET, RI – PawSox fans may send in customized messages to be displayed and photographed on McCoy Stadium's videoboard to benefit the COVID-19 relief efforts. With a donation of any amount to the PawSox Foundation, fans receive a high resolution, digital photo of their message via email.
Fans can visit pawsox.com (and gowoosox.com) starting at noon tomorrow (Thursday, May 14) to submit messages, which can include photographs and artistic images as well.
"We recognize that so many in our community have had to miss celebrations, graduations, and family events because of the pandemic," said PawSox President Dr. Charles Steinberg, "So we are seeking to help create commemorative cards and photos that are unique and reflective of the sentiments friends and family still wish to share.
"When our friends at the Boston Red Sox recently started a similar program, we recognized that we too could help families enjoy their moments while helping those impacted by this unprecedented phenomenon."
Taking the idea a step further, the PawSox will also provide recorded Public Address messages from McCoy Stadium PA Announcer Ben DeCastro. Fans can submit their messages at pawsox.com.
The club will post messages of gratitude to front line heroes, first responders, and dads for Fathers Day, as well as for birthdays, anniversaries, and graduations. Proceeds go to the Pawtucket Red Sox/James J. Skeffington Foundation to benefit organizations in need due to the effects of this coronavirus.
The PawSox Foundation continues to support non-profits throughout Rhode Island and the greater PawSox region as it strives to maintain operations during these challenging times.