Here is a link to the original story on the team's website.
LANSING, Mich. – Fifth Third Bank Western Michigan and the Lansing Lugnuts are teaming up to help fight cancer when the Bank hosts a special Stand Up To Cancer Night at Cooley Law School Stadium on Saturday, August 12. Fifth Third will offer fun, interactive fan activities during the game as part of the bank's ongoing commitment to raise awareness and contributions to support cancer research.
Among the in-game promotions planned include:
A $5,300 donation to Stand Up To Cancer (SU2C) that the bank will make for every strikeout that the home team accomplishes during the game. This is an increase from the $530 donation per strikeout last year.
Fifth Third will also donate $5.30 to SU2C for every eligible public use of the hashtag #howifight on Twitter, Facebook and Instagram, up to $500,000 during the promotion period.*
A special mid-game stretch is planned when fans can show their support for loved ones who have fought or are fighting cancer by holding up, in unison, special customized SU2C game placards.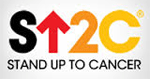 Since teaming up with SU2C in 2013, Fifth Third has contributed more than $7.2 million in donations to help fund innovative cancer research and support SU2C's mission to bring new cancer treatments to patients quickly and save lives now. SU2C has helped receive two drug approvals in the last seven years, a process that can typically take between 12-15 years for just one drug.
"Stand Up To Cancer's teams of researchers and scientists are making significant breakthroughs in cancer research," said Tom Ruis, Vice President, Fifth Third Bank. "With the help of the Lugnuts fans, and Fifth Third customers, we hope to get one step closer to 'striking out' this disease once and for all."
Tickets can be purchased at the Lugnuts website, lansinglugnuts.com. On top of the other donations, Fifth Third will also give $1 to SU2C for each person who attends the game.
Stand Up To Cancer, a division of the Entertainment Industry Foundation, a 501(c)(3) charitable organization, is a breakthrough initiative that raises funds to accelerate innovative cancer research, enabling scientific collaboration in order to get new therapies to patients quickly. Fifth Third supports this collaborative approach and is committed to finding different ways to improve people's lives and better our communities. As such, Fifth Third began working with SU2C in 2013 when the Bank introduced its Fifth Third SU2C debit and credit cards, which raise funds to support SU2C research through every qualifying purchase made using those cards. Fifth Third Bank is the only card issuer to offer the SU2C payment cards. Visit 53.com/su2ccards for full details.
*$5.30 donation to SU2C for every eligible public post with the hashtag #howifight on Facebook, Twitter and Instagram, from 7/1/17-12/31/17, up to $500,000. Only one hashtag use per username, per Monitored Social Media Site, per day will be counted.
About the Lansing Lugnuts
The Lansing Lugnuts, Class-A Affiliate of the Toronto Blue Jays, are in their 22nd season in Michigan's Capital City. The Lugnuts make their home at beautiful Cooley Law School Stadium, built in 1996 with an award-winning renovation in 2015/16, and continue to be a key component in revitalizing Lansing's downtown while providing fun, affordable, family entertainment to fans in Mid Michigan and beyond. Find them online: www.lansinglugnuts.com.
About Fifth Third Bank
Fifth Third Bancorp is a diversified financial services company headquartered in Cincinnati, Ohio. As of June 30, 2017, the Company had $141 billion in assets and operated 1,157 full-service Banking Centers and 2,461 ATMs in Ohio, Kentucky, Indiana, Michigan, Illinois, Florida, Tennessee, West Virginia, Georgia and North Carolina. Fifth Third operates four main businesses: Commercial Banking, Branch Banking, Consumer Lending, and Wealth & AssetManagement. As of June 30, 2017, Fifth Third also had a 17.7 percent interest in Vantiv Holding, LLC. Fifth Third is among the largest money managers in the Midwest and, as of June 30, 2017, had $330 billion in assets under care, of which it managed $34 billion for individuals, corporations and not-for-profit organizations through its Trust and Registered Investment Advisory businesses. Investor information and press releases can be viewed atwww.53.com. Fifth Third's common stock is traded on the Nasdaq® Global Select Market under the symbol "FITB." Fifth Third Bank was established in 1858. Member FDIC, Equal Housing Lender.
About Stand Up To Cancer
Stand Up To Cancer (SU2C) raises funds to accelerate the pace of research to get new therapies to patients quickly and save lives now. SU2C, a division of the Entertainment Industry Foundation (EIF), a 501(c)(3) charitable organization, was established in 2008 by film and media leaders who utilize the industry's resources to engage the public in supporting a new, collaborative model of cancer research, and to increase awareness about cancer prevention as well as progress being made in the fight against the disease. As SU2C's scientific partner, the American Association for Cancer Research (AACR) and a Scientific Advisory Committee led by Nobel Laureate Phillip A. Sharp, PhD, conduct rigorous, competitive review processes to identify the best research proposals to recommend for funding, oversee grants administration, and provide expert review of research progress.
Current members of the SU2C Council of Founders and Advisors (CFA) include Katie Couric, Sherry Lansing, Lisa Paulsen, Rusty Robertson, Sue Schwartz, Pamela Oas Williams, Ellen Ziffren, and Kathleen Lobb. The late Laura Ziskin and the late Noreen Fraser are also co-founders. Sung Poblete, PhD, RN, has served as SU2C's president and CEO since 2011.
For more information on Stand Up To Cancer, visit www.StandUpToCancer.org.
# # #