Team's grant will help deliver the Tomorrow Matters® mentoring program to foster children in North Georgia.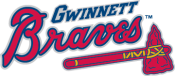 The Gwinnett Braves announced today that the Foster Children's Foundation is the recipient of the Gwinnett Braves January grant. The $1,000 grant will be used to support the organization's Tomorrow Matters® mentoring program.
According to Suzanne Geske, Executive Director, "the children we serve come from negative backgrounds and often believe that following their dreams will only lead to disappointment. All children deserve to hope for a better tomorrow and it begins with a dream. The funds received from the Gwinnett Braves will help the Foster Children's Foundation support foster and at risk youth and allow them to believe in themselves and begin a path that will lead them to a successful future and allow them to achieve their dreams."
The Tomorrow Matters® program provides critical life skills training to youth between the ages of 14 and 21. Trained, caring mentors deliver the program to ensure that the participants have what they need to reach their potential and become self sufficient citizens.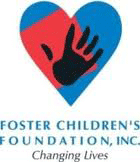 The Foster Children's Foundation is a 501(C) 3 non-profit support organization that provides for the unmet material and emotional needs of youth in foster care. Their mission is to improve the quality of life for children who are in foster care or are in danger of entering the foster care system by identifying the economic, environmental, educational and emotional needs and implementing ways to raise public awareness and establish programs in an effort to serve these issues.
The Gwinnett Braves operate under the Atlanta Braves Foundation and specifically focus on those organizations in Gwinnett and its surrounding counties. The Atlanta Braves Foundation is the non-profit arm of the Atlanta Braves that actively supports community organizations and their programs within the metro Atlanta area. Through the foundation, the team is dedicated to providing social, educational and scholarship opportunities for the youth in our surrounding communities in connection with the activities of the Gwinnett Braves baseball club.