Overall Bookmark Contest Winner will be announced February 4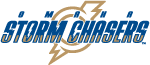 The highlight of the Storm Chasers "Hit The Books" Literacy Program, the 2015 Bookmark Contest Winners have been announced out of more than 10,000 submissions. This year's "Hit The Books" Program saw the most schools participating in its history at 52, reaching 16,583 students.
The "Hit The Books" literacy program, presented by Nebraska Educational Savings Trust, has encouraged area elementary students that reading is an essential skill to have since 2007. Teachers at each school determine four different reading goals for the program. Students who "round the bases" receive four different prizes, including the grand prize of a ticket to a 2015 Storm Chasers game.
"Hit The Books" students can also participate in the Bookmark Contest, with a winner announced for each grade level. The overall winner, whose bookmark is distributed as a prize to all students, will be one of these grade level winners selected by the Storm Chasers:
Kindergarten: Kara Salton – Black Elk Elementary
1st Grade: Nathan Russell – Wheeler Elementary
2nd Grade: Blake G. – Black Elk Elementary
3rd Grade: Giuliana Gagliolo – Reeder Elementary
4th Grade: Callie Kirchner – Reagan Elementary
5th Grade: Jenna Christensen – Reagan Elementary
6th Grade: Nick Brickman – Patriot Elementary
The announcement/presentation for the overall Bookmark Contest winner is planned for February 4.
This article originally appeared on the official website of the Omaha Storm Chasers. Click here to view the original story.