July 19 Includes Military Appreciation Night, Bill Veeck Bobble-Leg, Modern Sequel of Disco Demolition Night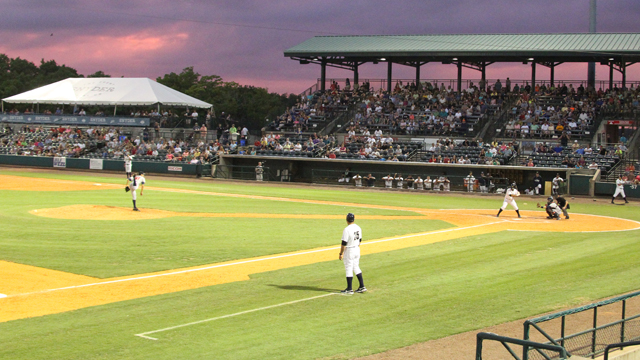 The Charleston RiverDogs are back at home for a seven-game homestand from Tuesday, July 15 through Monday, July 21. HOPE Week 2014, an annual New York Yankees outreach initiative, runs through the first five days of this homestand. Saturday, July 19 will be full of fun as the RiverDogs will host Disco Demolition 2: You Better Belieb It along with Military Appreciation Night and a Bill Veeck Bobble-Leg Giveaway.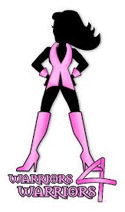 Tuesday, July 15, 7:05 pm: HOPE Week 2014 begins as the RiverDogs partner with Warriors 4 Warriors. It is Harris Teeter 2-for-$20 Date Night, presented by Nash FM. Couples that show a VIC Card at the box office will receive two tickets to the game, two tacos, two fountain drinks and a nacho tray for just $20. It is also Choose Your Knight Night. Upon entering the ballpark, fans can choose one of three colored cards which correspond with three knights that will compete throughout the night in various contests. The knight with the most total points will be the winner, and fans who selected that color may turn in their card to receive a ticket voucher for an upcoming RiverDogs game.
Wednesday, July 16, 7:05 pm: Day Two of HOPE Week 2014 feature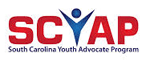 s South Carolina Youth Advocate Program. HealthSouth Senior Wednesday, sponsored by MeTV, offers a food voucher for all senior citizens (age 65 & older) who enter the park before 7 pm. The voucher is good for a free hot dog, a bag of chips and a 16-ounce fountain drink. The RiverDogs are also hosting "Dogs with a Cause" to support The Spokes Group Charleston. It is also a Guaranteed Wins-Day, so if the RiverDogs are not victorious, all fans in attendance may use their tickets to get into the next Wednesday home game for free.

Thursday, July 17, 7:05 pm: HOPE Week 2014 continues with Lowcountry Food Bank's Food Works Program. It is also Budweiser Thirsty Thursday, courtesy of 95SX, with $1 drafts and DJ Natty Heavy in the Ashley View Pub. Wild Wing Café will also sponsor a wing-eating contest in the Ashley View Pub. The RiverDogs are also continuing their Thursday concert series, which is presented by Palmetto Brewery and Awendaw Green. Cheap Hats and Bourbon, an acoustic band that plays covers and original songs, will be playing adjacent to the Beer Garden.

Friday, July 18, 7:05 pm: The RiverDogs will partner with Mighty Mack and Scout on Day Four of HOPE Week 2014. ISHPI Red Shirt Friday, presented by 103.5 WEZL, encourages fans to wear red to the game and save $1 off your ticket purchase at the box office or donate that dollar to Canines for Veterans and Folds of Honor. United States Air Force Night will be celebrated as well. There will be a pregame awards ceremony for the annual Youth Baseball Camp, which is presented by The Kickin' Chicken. The RiverDogs will wear red jerseys on Friday and will receive help from

Titus the Wonder Dog, who will serve as a batdog for an inning. Miller and Coors present $3 Aluminum Pint Night in the Ashley View Pub. Stick around following the contest for another stellar fireworks display over the scenic Ashley River.

Saturday, July 19, 6:05 pm: HOPE Week 2014 wraps up, featuring Fields to Families. The first 1,000 fans through the gates will receive a Bill Veeck Bobble-Leg from WCBD Channel 2. In honor of Military Appreciation Night, presented by ISHPI, all active and retired military members and their immediate families can get into the game for free. The RiverDogs are also hosting Disco Demolition 2: You Better Belieb It. Fans that bring Justin Bieber and Miley Cyrus merchandise and memorabilia will get a $1 ticket. All of the donated items will be destroyed in a postgame demolition on the field. Social Media Saturday invites fans to use Facebook and Twitter to send the RiverDogs requests for songs, promotions and other ballpark features. It is also West Ashley Night at The Joe. Barefoot Night includes a Barefoot wine sampling around the Beer Garden.
Sunday, July 20, 5:05 pm: CCPRC and Crews Subaru Kids Club Sunday, sponsored by Y102.5, offers free admission for all members of Charlie's Kids Club. Parking is free, and all children will receive a voucher for a free hot dog, a fountain drink and chips for Kids Eat Free from Pepsi. Pirates and Princesses Night is also set for Sunday. Children can make their own crown and treasure at the game while pirates from Blackbeard's Cove roam the ballpark. An ice princess pregame meet and greet and Disney gift card giveaways are also scheduled. All fans can enjoy pregame catch on the field and postgame autographs with the RiverDogs. Patriots Point and its mascot, Scrappy, will be on hand for Sunday's game as well. Charleston will wear its stylish seersucker uniforms on Seersucker Sunday. Fans that wear seersucker to the game can save $1 off their ticket purchase at the box office or donate that dollar to the Preservation Society of Charleston and the Historic Charleston Foundation. Celebrity "Smokin' Chef" Aaron Siegel from Home Team BBQ will serve smoked pork belly pastrami with pickled local slaw and smoked Poblano mustard on a brioche bun at the RiverDogs' new meat smoker.
Monday, July 21, 12:05 pm: The homestand closes with a special 12:05 pm start time, setting up the Business-Man's Special and Service Industry Day. Play hooky from work or ask the RiverDogs to send an intern to your business and cover your shift so you can come to the contest. The Business-Man's Special offers $7 upper reserve tickets. Members of the service industry will be rewarded for their hospitality with $5 general admission tickets for Monday's matinee. Coors and Magic 107.3 present Dollar Dogs and Beers Night in the Ashley View Pub. There will also be an Old Mexico DVD Giveaway at the homestand finale.
This seven-game RiverDogs homestand is the longest home stretch in July at Joseph P. Riley, Jr. Park. For more information or to order tickets to any RiverDogs game, visit the Riley Park Box Office, call (843) 577-DOGS (3647) or head on-line to www.riverdogs.com. If fans cannot make it to the ballpark, they are encouraged to tune in to all the action this year both home and away worldwide on www.riverdogs.com and locally on 1250 WTMA, the new radio home for RiverDogs baseball.
This article originally appeared on the official website of the Charleston RiverDogs. Click here to view the original story.