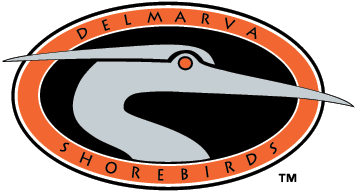 Thanks to the help of local celebrities the Inaugural Shorebirds Float for the Fund was a huge success. On Sunday, August 23 beginning at 5pm WBOC Meteorologist Dennis Ketterer, Salisbury Mayor Jim Ireton, Sheriff Mike Lewis, Wicomico County Executive Rick Pollitt, District States Attorney Davis Ruark and the B95.3 & 101.7's Karen Stevenson began serving delicious rootbeer floats made up of Georgeo's Vanilla ice cream and MUG Rootbeer to hundreds of fans, and when it was all said and done over 1,500 floats were dished out to some very happy Shorebird Fans.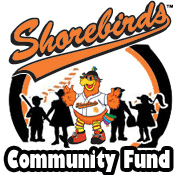 Here are some of the stats of the day: 495 commemorative cups sold at $5 apiece, 74 gallons of icecream, 104 2-liters of MUG rootbeer and hours of hard work from our celebrity scoopers. All of this help raised $2,475 for the Shorebirds Community Fund, a newly founded fund through the Community Foundation of the Eastern Shore, which will be used by the Shorebirds to assist in local youth sports programs.
The Shorebirds would like to thank everyone who helped in support of the event and we look forward to doing it again next season!