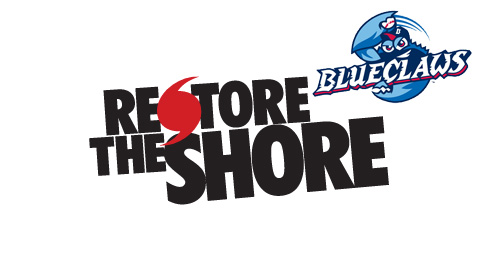 The Lehigh Valley IronPigs are asking fans for their support of a fellow Phillies affiliate, the Lakewood BlueClaws, in an effort to assist in the relief efforts for those impacted in the Lakewood community by the devastation caused by Hurricane Sandy.
"Our entire organization has been deeply saddened by Hurricane Sandy's devastation throughout the region, including in Lakewood, New Jersey, where the community of a fellow Phillies affiliate has been deeply affected," said IronPigs General Manager Kurt Landes. "We ask our fans to assist our efforts in any way possible during our week-long drive to support the Lakewood community."
Beginning on Saturday, November 10, fans are encouraged to bring the following items to the Majestic Clubhouse Store or the Lehigh Valley IronPigs front offices located at Coca-Cola Park to support the Lakewood community drive.
Here is an updated list of items needed:
Work Gloves & Latex Gloves
Flashlights
Batteries
Bleach and other Cleaning Products
Rakes
Contractor Bags
Packing Tape
Markers (Sharpie-type)
Paper Towels
Rags
Sponges
Mops & Buckets
Firewood
Shelf Milk
Storage Bins
Cereal
Gatorade
Donations will be accepted at Coca-Cola Park through Saturday, November 17.
In addition to the IronPigs and the BlueClaws, the Reading Phillies and Trenton Thunder are also asking those in their local communities to assist the Lakewood community relief efforts. Staff members from all of the clubs will be distributing the donated items during volunteer efforts in Lakewood on November 19.
For more information, please contact the IronPigs front office at (610) 841-PIGS (7447).
This article originally appeared on the official website of the Lehigh Valley IronPigs. Click here to view the original story.