Here is a link to the original story on the team's website.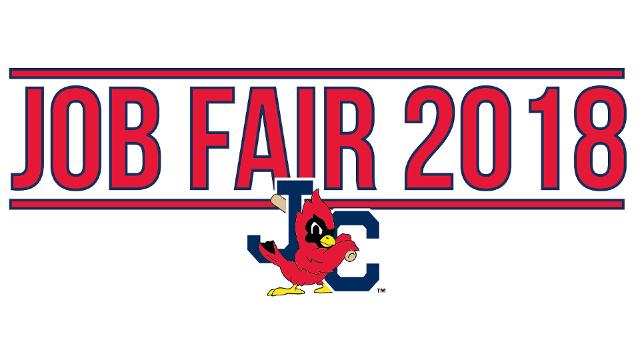 JOHNSON CITY- The Cardinals have announced that they will be hosting their annual job fair on Friday, April 27 from 4 p.m. until 7 p.m. and Saturday, April 28 from 10 a.m. until 1 p.m. The job fair will take place at the Senior Center – 510 Bert Street, Johnson City TN 37601.
The job fair will have 15 different categories of part-time, seasonal positions available within the Cardinals organization. Among the jobs that will be displayed are: press box positions, mascot, on-field crew, ticket taker, group area/picnic attendant, stadium hawker, concession stand worker, concession stand manager, concession stand runner, bartender, cook, game day porter, kids zone operator, retail store associate, and usher.
Most TVA Credit Union Ballpark positions require a person to stand and walk for extended periods of time, as well as run, sit, navigate stairs, kneel or crouch. Prospective employees may also be asked to occasionally lift and/or move up to approximately 25 pounds and be exposed to various weather conditions and noise levels.
Potential employees will be asked to fill out their top three job choices on their interview questionnaire, which will be provided at the job fair. All persons seeking employment may not be able to work in their area of choice, as jobs will be offered by strength of application and/or resume.
The Cardinals will commence their 2018 home campaign against the Kingsport Mets on Friday, June 22, 2018. The full schedule for this season and season ticket information can be found online at jccardinals.com, or by calling the Cardinals Ticket Office at 423-461-4866.
ABOUT THE JOHNSON CITY CARDINALS
The Johnson City Cardinals are the Rookie affiliate of the St. Louis Cardinals. Members of the ten-team Appalachian League, Cardinals baseball has been entertaining families and fans of America's national pastime in the East Tennessee region for over 50 years. To learn more about the Johnson City Cardinals, visit www.jccardinals.com
This story was not subject to the approval of the National Association of Professional Baseball Leagues or its clubs.