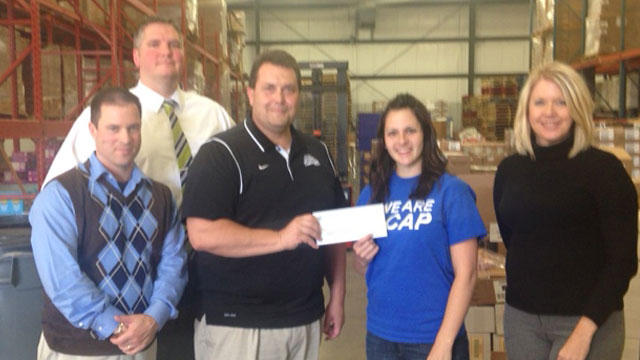 The Cedar Rapids Kernels donated their share of the Midwest League fine money, collected from the 16 MWL clubs, to the HACAP Food Reservoir.
As a member of America's Second Harvest and the National Food Bank Network, the HACAP Food Reservoir distributes donated products to area soup kitchens, pantries, senior & child care centers, drug & alcohol rehabilitation centers and other non-profit food programs that feed the needy. Annually, the HACAP Food Reservoir Programs distribute 2.4 million pounds of food to local organizations and provide 4,000 food boxes to families in need.

The Midwest League collects fine money from players and coaches throughout the season when they are ejected from a game, and the total amount collected this season was $8,450 of which the Kernels' share was $529.
The Cedar Rapids Kernels are pleased to support HACAP, a diverse, community-focused non-profit dedicated to empowering and improving the lives of families living with the everyday barriers of poverty.
This article originally appeared on the official website of the Cedar Rapids Kernels. Click here to view the original story.