Here is a link to the original story on the team's website.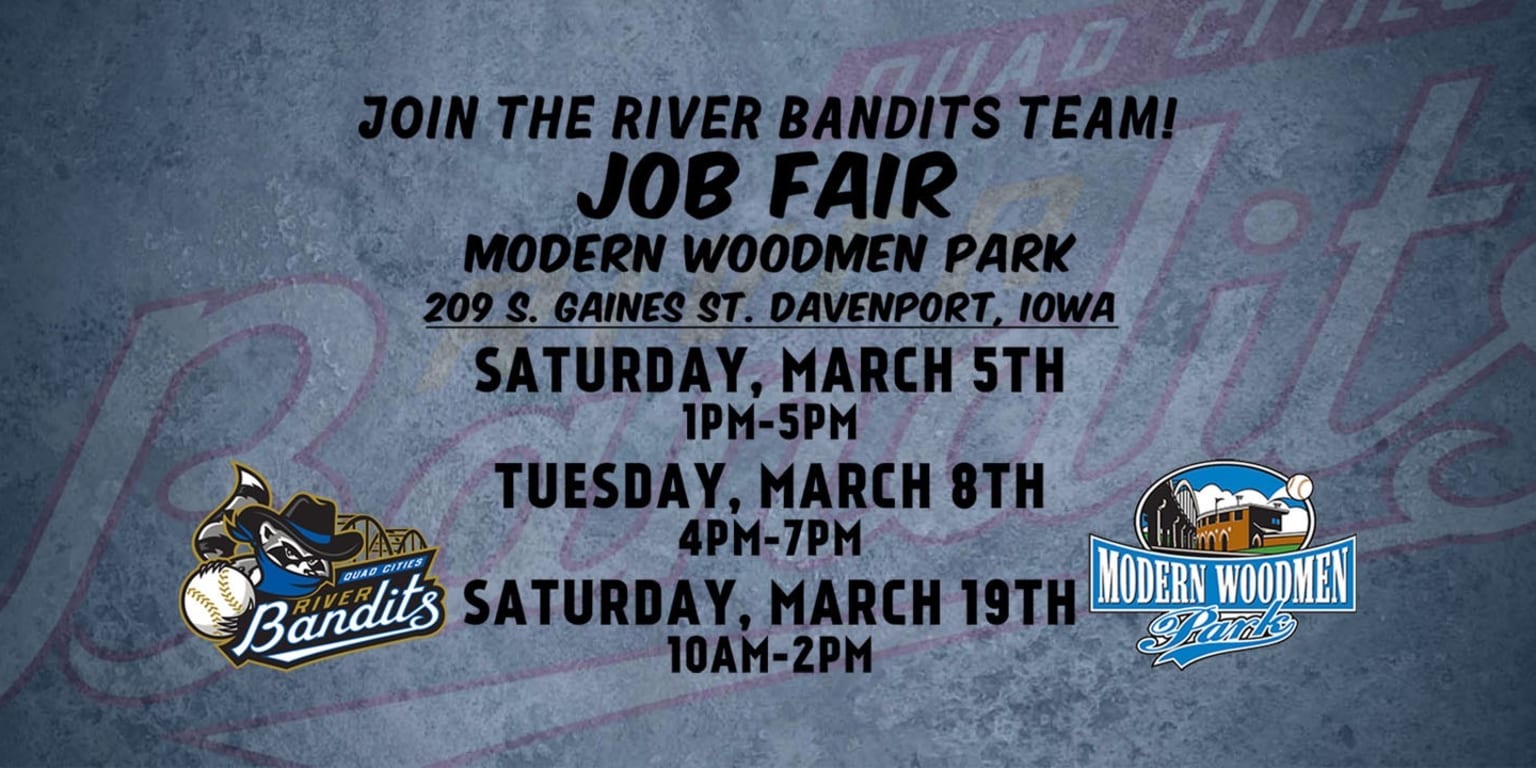 Join the River Bandits family at Modern Woodmen Park for the 2022 season!
We are hiring for several part time positions within food and beverage, production, promotions, the box office and more! Join our team and enjoy a ticket, team store discount, employee meal, and a full summer of baseball!
To learn more about joining our game day staff, call 563-324-3000!