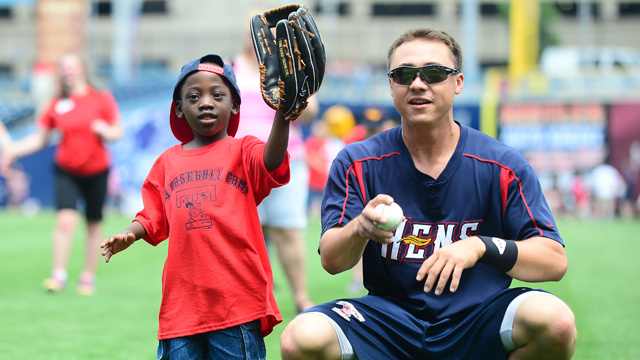 It's your chance to hit, catch, throw and run the bases at Fifth Third Field, under the guidance and instruction of current Mud Hens players and coaches. The 2015 Future Mud Hen Baseball Camps and Clinics are back and better than ever! Hone your skills to become a future Mud Hen!
The schedule is set:
May 23: Future Mud Hen Skills Camp
June 20: Future Mud Hen Special Needs Field of Dreams Clinic
July 8-10: Future Mud Hen Three-Day Skills Camp
July 18: Future Mud Hen Adult and Child Skills Clinic
Aug 4-6: Future Mud Hen Three-Day Skills Camp
For more information about the camps and clinics, click HERE. Contact Tyler Clark by phone at 419-725-HENS or email at tclark@mudhens.com.
This article originally appeared on the official website of the Toldeo Mud Hens. Click here to view the original story.