The Indianapolis Indians are proud to announce that their mascot Rowdie, along with a team of actors from the Actors Theatre of Indiana, is currently participating in the second season of the educational program "Rowdie: Home Run for Health".
The play is designed to entertain and educate elementary school students on the "bases" of scoring a healthy home run in the game of life. The play's script pays special attention to three key areas of a healthy lifestyle: nutrition, exercise and personal hygiene.
Indianapolis Indians Community Relations Manager Ryan Bowman expressed that the play acts as an add-on for the information students are already learning.
"Rowdie: Home Run for Health was started to reinforce the healthy lifestyle lessons taught in our local elementary schools. We are extremely excited to work with the Actors Theatre of Indiana in the development of such a fantastic learning mechanism for young students."
This program evolved due to the need for improved awareness of childhood obesity. After speaking with local elementary school officials and parents,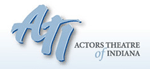 the staff behind the play learned that many school districts rated child obesity as their biggest challenge to overcome in their schools.
The 25-minute play plans to journey to more than 30 Indianapolis-area schools, with the final performance to be held on Thursday, April 1. Aside from a free viewing of the show, each student also receives a multi-page Rowdie Fun & Fitness Activity Book filled with great activities and games promoting the play's message of a healthy lifestyle.
The show itself includes a hand-created Victory Field backdrop accompanied with its very own flip down food pyramid. The play also features many baseball themed song and dance routines such as "Food for Thought" and "Let's Get Some Exercise".