Dynamic duo will be at the Drive Team Store from 11 AM-1:30 PM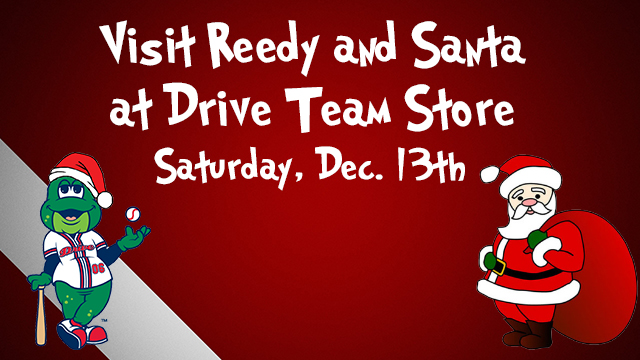 Kids all over the world adore Santa Claus, and Drive mascot Reedy Rip'It is one of the most beloved mascots around. On Saturday, December 13th, you can get the chance to meet them both!
Santa Claus and Reedy Rip'It will be stopping by the Greenville Drive Team Store on Main Street from 11 AM-1:30 PM on the 13th to talk Christmas wishes and take photos.
You won't want to miss this great opportunity to meet these two jolly, lovable friends!
This article originally appeared on the official website of the Greenville Drive. Click here to view the original story.