Contribution to help disaster recovery after Oso, Wash. landslide

Minor League Baseball™ Charities announced today that it is donating $10,000 to the United Way of Snohomish (Wash.) County's Disaster Recovery Fund to aid in the relief efforts related to the March 22 mudslide in Oso, Wash. More than three dozen people have lost their lives and several others are still missing as a result of the devastating incident. The mudslide occurred just 30 miles from the Everett AquaSox, a Minor League Baseball club in the Northwest League.
"Through MiLB Charities, we are able to give back and offer support to the communities in which our clubs are a part, especially in times of need when natural disasters like the Oso mudslide occur," said Tina Gust, MiLB™ Vice President of Business Development.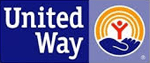 The AquaSox will present the $10,000 check, on behalf of MiLB Charities, to the United Way of Snohomish County on Friday. A formal check presentation will be made to the organization prior to an AquaSox game this summer.
The club is also donating all walk-up ticket sales from its June 16 game to the relief and recovery efforts.
"As we enter our 30th year in Snohomish County, this is the least we can do to try and help those affected by this tragedy," said AquaSox Executive Vice President Tom Backemeyer. "We are very appreciative of Minor League Baseball and the support they have offered to our community through this generous donation."
Through donations and support it receives from fans, teams and partners, MiLB Charities is able to contribute to local organizations in times of need and support causes that are important to its extended baseball family. Minor League Baseball Charities is a tax exempt, 501(c)(3) charitable organization affiliated with the National Association of Professional Baseball Leagues.
Visit http://milbcharities.milbstore.com to make a tax-deductible donation to MiLB Charities or http://charities.milbauctions.com for additional opportunities to show your support.
This article originally appeared on the official website of the Class A Short Season Northwest League. Click here to view the original story.