Trade show will bring together regional innovators, business and community leaders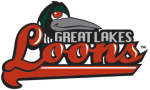 The sixth annual "Heading For The Big Leagues" entrepreneur expo returns to Dow Diamond on Thursday, May 29. Sponsored by the Mid-Michigan Innovation Center, the event brings together a wide variety of groups – from regional innovators and startups, to community and business leaders.
The event kicks off at 3 p.m. with a MiQuest Coaching Session and a Buyer's Circle Panel Discussion. There will be two sessions available for both events – from 3-4 p.m. and from 4-5 p.m. Also from 3 to 5 p.m. is an Advanced Materials Tech Forum, which is by invite only.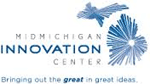 The VIP Reception and MMIC Award Presentation will be from 5 to 6 p.m., and hors d'ouevres and beverages will be available.
The Exhibitor Showcase takes place from 6 to 9 p.m. on the Dow Diamond Concourse. There will be food and beverages available, along with the opportunity to browse new technology companies started in Michigan.
Standard tickets are priced at $25 each and include exhibit access and a food and drink item. VIP tickets ($100 each) include exhibit access, all educational sessions, food and beverages, and the VIP reception and networking area.
To purchase tickets online, visit the MMIC website at http://mmic.us. Tickets will also be available at the door on the day of the event.
Dow Diamond is owned by the Michigan Baseball Foundation, a 501(c)(3) public charity and non-profit corporation.
This article originally appeared on the official website of the Great Lakes Loons. Click here to view the original story.