Students in 7th and 8th grade write about "Why I Want to Go to College"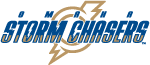 OMAHA, Neb. – The Nebraska Educational Savings Trust (NEST) and the Omaha Storm Chasers have officially kicked off the 12th-annual "Why I Want to Go to College" essay contest, Nebraska State Treasurer Don Stenberg and the Storm Chasers announced this week.
Students in 7th and 8th grade both in and outside the state of Nebraska may send their entries until the March 28 deadline. Essays must be 750 words or less, describing the student's educational goals and dreams for the future. Entries must be typed, double-spaced on 8 1/2 by 11″ paper and must be the student's original work. Each entry must be accompanied with the required cover sheet found at http://www.treasurer.org/cs/writing-contest/2014/2014writingContestCoverSheet.pdf.
Judging will be conducted by faculty and students in the College of Education at the University of Nebraska at Omaha. The essay contest awards 1st, 2nd and 3rd place winners in each of Nebraska's three congressional districts, with winners earning prizes of $2,000, $1,000 and $500 toward a NEST College Savings Plan.
All winners from Nebraska, which will be notified in early May, will receive four box seat tickets and earn recognition prior to the Storm Chasers game on May 11 against the New Orleans Zephyrs. Each winning student will get an opportunity to meet Nebraska State Treasurer Stenberg during their visit to Werner Park.
For complete rules and information on the Essay Contest, check http://www.treasurer.org/cs/writing-contest/2014/. Entries must be postmarked by March 28 and sent to:
Omaha Storm Chasers
Attn: Andrea Stava
12356 Ballpark Way
Papillion, NE 68046
2013 Winners
1st Congressional District – Nebraska
Sophie Anne Glaubius, Wisner-Pilger Junior-Senior High, Wisner, Neb.
Treslyn Hubbard, Norfolk Junior High, Norfolk, Neb.
Adam Zastrow, St. Peter's Catholic School, Lincoln, Neb.
2nd Congressional District – Nebraska
Samantha Moulton, Elkhorn Ridge Middle School, Elkhorn, Neb.
Mallory Bretsen, Alice Buffett Middle School, Omaha, Neb.
Claire Scanlan, Platteview Central Junior High, Springfield, Neb.
3rd Congressional District – Nebraska
Marisa Hutchinson, Valentine Middle School, Valentine, Neb.
Britley Schlueter, Wood Lake School, Wood Lake, Neb.
Mitchell Leininger, Moving Mountains Home School, Auburn, Neb.
Out-of-State
Micki Miller, Family of Christ Christian School, Lutz, Fla.
Zoe Jee, Harry C. Fulton Middle School, Fountain Valley, Calif.
Mary Elizabeth Hartness, North Habersham Middle School, Clarkesville, Georgia
This article originally appeared on the official website of the Omaha Storm Chasers. Click here to view the original story.