Here is a link to the original story on the team's website.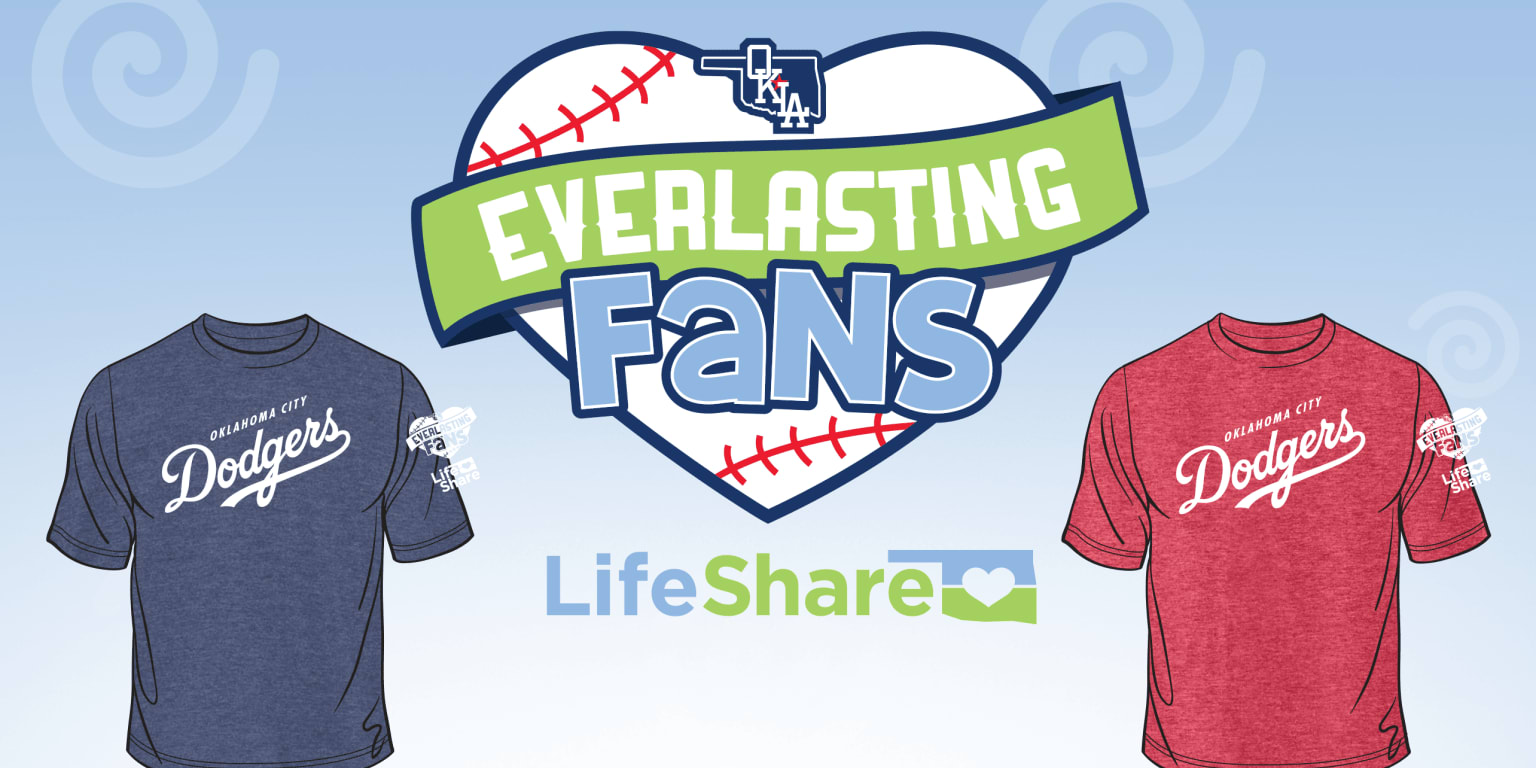 OKLAHOMA CITY – The Oklahoma City Dodgers and LifeShare of Oklahoma are continuing their partnership throughout 2020 to assist LifeShare's mission of gaining and educating organ donors across the state of Oklahoma.
With the start of April and National Donate Life Month, the first 250 individuals to register to become an organ donor at okcdodgers.com/everlastingfans will receive an exclusive LifeShare Everlasting Fans T-shirt, plus have a chance to win four Oklahoma Fidelity Bank Club tickets and a VIP experience at a future OKC Dodgers game. Once registered at okcdodgers.com/everlastingfans individuals should screenshot the completed page and email it to [email protected] to secure their T-shirt.
This partnership between the OKC Dodgers and LifeShare will continue throughout 2020, and once baseball season begins, guests to Chickasaw Bricktown Ballpark will be able to sign up during Dodgers home games to become LifeShare Everlasting Fans. Individuals who register in person will receive an exclusive LifeShare Everlasting Fans T-Shirt by visiting the promotions table located on the concourse behind section 110.
Last season, 1,400 people registered to become an organ donor at OKC Dodgers games, and since the partnership between LifeShare of Oklahoma and the OKC Dodgers began in 2015, more than 4,500 people have registered to become organ donors at Dodgers games.
"LifeShare is honored to partner with the Oklahoma City Dodgers again this season to raise awareness about organ donation," said Jeffrey Orlowski, President and CEO of LifeShare. "We have had great success in the past with our Everlasting Fan promotion and we look forward to more Oklahomans making a decision to save lives this year as well."
LifeShare of Oklahoma was created in 1986 and is a nonprofit, federally designed organ procurement organization dedicated to the recovery of organs and tissue for transplant purposes. LifeShare works closely with four transplant centers and 145 health care organizations in Oklahoma to facilitate donation. LifeShare of Oklahoma strives "to raise awareness for organ, eye and tissue donation through public education," according to the organization's website.
National Donate Life Month began in 2003 and is celebrated in April to "help encourage Americans to register as organ, eye and tissue donors and to celebrate those that have saved lives through the gift of donation," according to the Donate Life America website.
To stay current on the latest information regarding the OKC Dodgers' upcoming season, please visit okcdodgers.com or call (405) 218-2182.