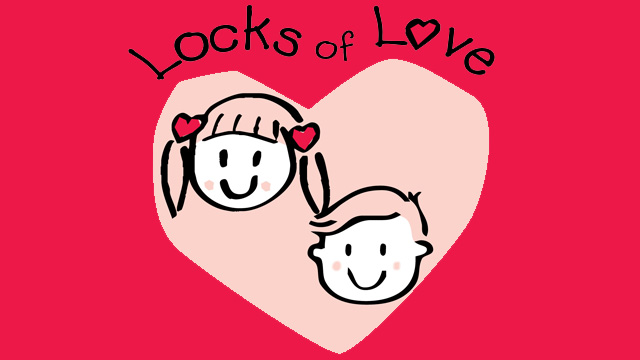 June 21st marks a great day for baseball and haircuts at the Home of the Owlz. If you are wondering if Owlz really need haircuts, of course they do! We are teaming up with Locks of Love and Aveda Institute of Provo for the second home game of the season. The students at Aveda will be providing free haircuts for all eligible donors. Haircuts will be offered starting at 6:30 PM and will run through the end of the 4th inning. Owlz front office members will be supporting the cause to show community rally for the event. General Manager, Justo Vazquez, will be the first donor as he is attempting to grow his hair out to the appropriate length. "We are excited to be a part of this, as this is our first big event for Locks of Love," says Vazquez. "I personally can't wait to donate and help a child in need." Since the idea first came to fruition, Vazquez has made it a goal to have his hair ready by June in order to show his support.

This event will benefit Locks of Love, a public non-profit organization that provides vacuum fitted hairpieces to financially disadvantaged children suffering from long-term medical hair loss from any diagnosis. They meet a unique need for children by using donated human hair to create the highest quality hair prosthetics. Most of the children helped by Locks of Love have lost their hair due to a medical condition called alopecia areata, which has no known cause or cure. Others have suffered severe burns or injuries or endured radiation treatment to the brain stem or other dermatological conditions that result in permanent hair loss. The vacuum fit is designed for children who have experienced a total loss of scalp hair and does not require the use of tape or glue. The prostheses they provide help to restore self-esteem and confidence, enabling these children to face the world and their peers.
The organization, which began operation in 1998, provides the prostheses to children under age 21. These hairpieces require between 6-10 ponytails and take approximately 4-6 months to manufacture. Thousands of bundles of donated hair arrive as a result of the national publicity that Locks of Love receives in newspapers, magazines, and television programs. It is estimated that children comprise over 80 percent of the donors, making this a charity where children have an opportunity to help children.
Donate hair is evaluated for its usefulness according to the following guidelines:
It must be at least 10″, clean and dry
It must be bundled in a ponytail or braid
Bleached hair cannot be used
Hair that has been dyed or permed can be used
Monetary donations to Locks of Love are tax deductible.

The Owlz will also be promoting Breast Cancer Awareness with Swing for Life of Utah. We are doubling our efforts for this special evening and inviting everyone to "Pink Out the Park"! This is a great opportunity to support two causes and help the Owlz continue to be a force for good in our community. "Breast cancer is the leading cause of cancer death (death from any type of cancer) among women ages 20 to 59," according to the Susan G. Komen Foundation website. Help the Owlz make this evening one to honor those special people in our lives and community who have fought this disease.
For more information about Locks of Love donations or how to honor a survivor or loved one, please call the Owlz front office at (801) 377-2255 or email Assistant General Manager Jillian Dingee at jillian@oremowlz.com and Community Relations Director Kristen Johnson at kristen@oremowlz.com.
This article originally appeared on the official website of the Orem Owlz. Click here to view the original story.