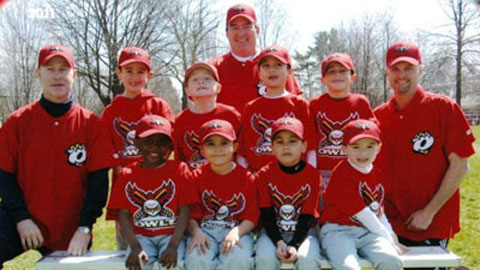 As the Pioneer League affiliate of Angels Baseball, the Owlz have enjoyed a long standing tradition of excellence on the field. The Owlz have qualified for the playoffs in each of the 11 seasons the team has been in existence, and been fortunate enough to capture 4 Pioneer League Championships. Many of the fundamentals that have helped our players find success on and off the field were learned playing Little League Baseball.
The Owlz would like to help your team as they prepare for the upcoming season. As part of the special offers for your team the Owlz are proud to offer a 20% discount off your order from our online store, The Perch. The discount applies to all items in the store including sale items! This coupon code can be used by your players and also by friends and family members of your team as they help cheer on the next generation of Owlz players. To receive your coupon code, please contact Owlz General Manager Brett Crane by sending an e-mail to brett@oremowlz.com.
We also would like to feature your team on our website. Once you have taken a team photo, please send it to brett@oremowlz.com along with a brief 2-3 sentence description of your season highlighting your record and labels featuring your players and coaches.
We always love hearing about our Owlz teams from around the country. We wish you the best of luck with your upcoming season, and appreciate your support of Orem Owlz Baseball!
This article originally appeared on the official website of the Orem Owlz. Click here to view the original story.