Here is a link to the original story on the team's website.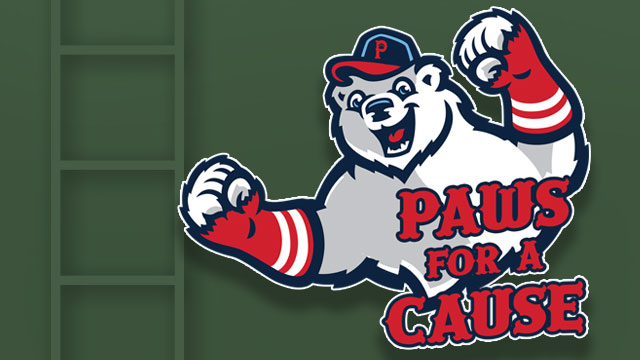 The PawSox today announced a 2017 community initiative to give Rhode Island charities the opportunity to raise awareness at the club's home games.
"Paws for a Cause" invites area nonprofits to be featured on the field in pre-game ceremonies, to have their key message delivered over the stadium's communications system, and to have their spokesperson visit the PawSox broadcast booth for an inning during the game. The club plans to welcome a charity at each of its 71 home games.
Mascots Paws and Sox will also participate, and where applicable, will wear the clothing and logos of the charity. The organizations are also invited to distribute literature and address fans' questions at a table on the Main Concourse at McCoy Stadium.
"We enjoy discovering new ways for baseball to provide a service to our community," said PawSox President Dr. Charles A. Steinberg. "And as we encounter so many charities that seek to raise awareness, we are pleased to shine our spotlight on them at PawSox Baseball games."
All accredited 501(c)3 organizations in the PawSox community are welcome to apply. The slots will be filled on a first-come, first-served basis. Requests can be submitted to the PawSox' head of community relations, Joe Bradlee. His email is jbradlee@pawsox.com.
This story was not subject to the approval of the National Association of Professional Baseball Leagues or its clubs.