Here is a link to the original story on the team's website.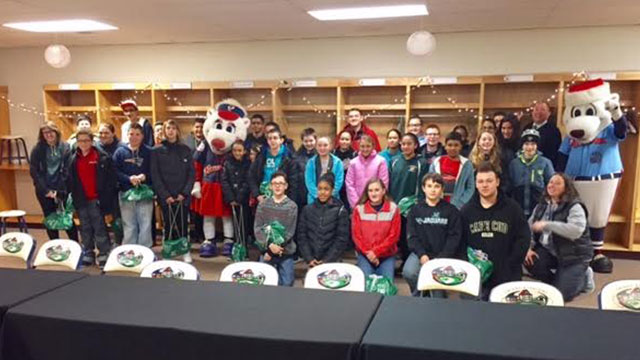 The Pawtucket Red Sox today announced the creation of their "Academic All-Stars" Program, a statewide initiative to recognize middle school students throughout Rhode Island who are demonstrating academic promise and noteworthy citizenship.
The honorees will be the guests of the PawSox at various 2017 home games, with tickets for themselves, their families, and influential teachers selected by the students. The children will also receive gift certificates from the PawSox and several of their corporate partners.
"We sent letters to the superintendents of schools throughout the state, seeking their partnership," said PawSox President Dr. Charles A. Steinberg. "We know that the educators know the students best, and we would like them to each select a child for whom a pat on the back or a day in the sun might make a difference.
"We have received wise counsel from several teachers who urged us to not underestimate the value of recognition and reward for choosing the right path. Such small gestures are not small to the children or to their families."
The PawSox will work with educators in each town to coordinate the selection process, and to choose a date for the children to be honored.
The program is a complement to the PawSox Foundation's "PawSox Scholars" Program, launched November 4, 2016, in which two local children-one from Pawtucket and one from Central Falls–each receive a $10,000 college scholarship. Charlisa Kollie, an 8th-grader at Pawtucket's Slater Junior High, presented the Ceremonial First Pitch on Opening Day, April 10. Ethan Hoke, an 8th-grader at Calcutt Middle School in Central Falls, will be honored during the season.
This story was not subject to the approval of the National Association of Professional Baseball Leagues or its clubs.