Here is a link to the original story on the team's website.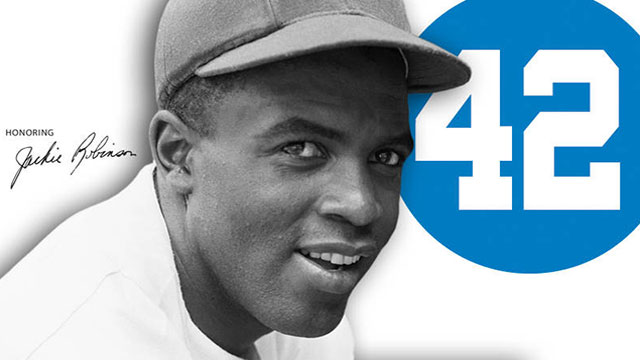 A group of varsity high school baseball students from Pawtucket will gather in the PawSox home clubhouse this Saturday at noon to celebrate the life of Jackie Robinson. Members of the Shea, Tolman, and St. Raphael Academy baseball programs will all represent their schools and hear stories from Red Sox Hall of Famer Tommy Harper, who will discuss how Jackie Robinson paved the way for other African-American baseball players like himself after breaking Major League Baseball's color barrier in 1947.
"Jackie Robinson's life is as relevant today as it ever was," said PawSox President Dr. Charles Steinberg, who was also instrumental in inaugurating such annual tributes with the Boston Red Sox. "What better way to celebrate Black History Month than to learn the stories, first-hand, of how Jackie Robinson's courage paved the way for today's children to be able to dream their dreams, and to pursue those dreams?
"It's probably inconceivable to children today that there was a time when Mookie Betts, Jackie Bradley, Jr., David Ortiz, or Pedro Martinez would not have been allowed to play Major League Baseball. We have a responsibility to teach our children of the heroic courage demonstrated by Branch Rickey and Jackie Robinson. Our lives have been so enriched by their fight to right a wrong."
Robinson would have turned 98 this Tuesday, January 31, the eve of Black History Month. Commissioner Emeritus Allan H. (Bud) Selig made Robinson's 42 the first number ever retired by every club in Major League Baseball.
Later, at the suggestion of Ken Griffey, Jr., Selig instituted the tradition that all MLB players wear the number each April 15, the anniversary of Robinson's big league debut.
Although remaining space is limited, community organizers who would like to bring students can contact Joe Bradlee of the PawSox at jbradlee@pawsox.com. Media interested in attending can contact pr@pawsox.com.
This story was not subject to the approval of the National Association of Professional Baseball Leagues or its clubs.