Here is a link to the original story on the team's website.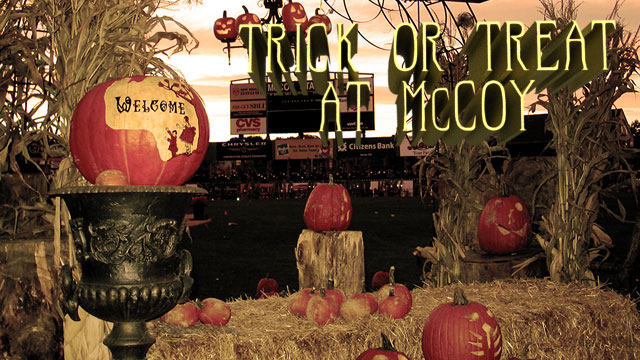 For the second straight year, the Pawtucket Red Sox invite families and children to Trick or Treat on Halloween at McCoy Stadium from 3-6 p.m.  The free event on Tuesday, October 31, includes candy, visits with Paws and Sox, as well as the music and décor of the season.
Families can enter through the Main Gate, visit the Halloween version of the PawSox' Hall of History, and even take pictures at the field on the warning track.
"Halloween is a special day for children, and we at the PawSox are eager to contribute to their joy," said PawSox President, Dr. Charles A. Steinberg.  "Whether it's a piece of their favorite candy or a hug from an embraceable polar bear, we hope to provide a smile-inducing environment with some magical memories for the little ones in our neighborhood."
This story was not subject to the approval of the National Association of Professional Baseball Leagues or its clubs.