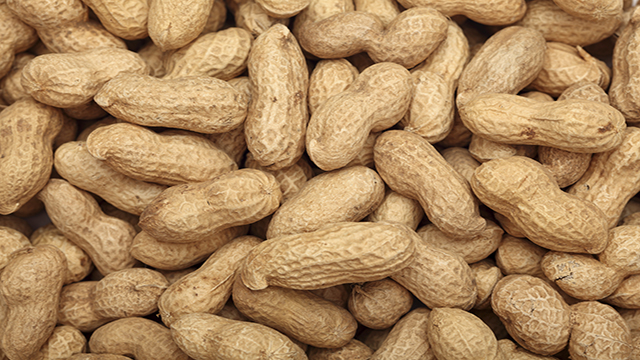 PEANUT ALLERGY AWARENESS NIGHT AT VICTORY FIELD, APRIL 29
April 27, 2015 – On the short list of foods fans most-commonly associate with the game of baseball is probably peanuts. After all, they are referenced in the beloved song,"Take Me Out to the Ballgame."
But this popular snack fare that Americans consume on average over 1.5 billion pounds of each year in the form of peanut butter and peanut products is also what forces a growing number of families from attending and enjoying a visit to an Indianapolis Indians game. According to Food Allergy & Research Education the number of children in the U.S. with peanut allergy more than tripled between 1997 and 2008.
In an effort to draw awareness to this medical condition, on April 29, 2015 the Tribe will partner with Indy PoCHA (Parents of Children Having Allergies) for Peanut Allergy Awareness Night.
With representatives from Indy PoCHA on site in Victory Field's PNC Plaza, this inaugural night at the ballpark is intended to help educate fans and draw awareness to Food Allergy Awareness Week 2015 (May 10-16).
"This is a special opportunity to shine a spotlight on food allergies," said Lauren Kossack with PoCHA. "There are many easy ways you can get involved in raising awareness, educating others and inspiring action. We're grateful for the opportunity to do just that at Victory Field."
On this night when the Indianapolis Indians host the Louisville Bats at 7:05 p.m., Victory Field will suspend for one night the sale of all products with ties to peanuts – peanuts, CRACKER JACK®, peanut M&Ms, and peanut-related ice cream toppings – and will make every reasonable effort to thoroughly clean the stadium, but cannot guarantee complete absence of peanut particles or residue. Peanut products will also be disallowed in The Lawn area on April 29.
Peanut Allergy Awareness Night does not mean the ballpark will be completely peanut-free. Fans with peanut allergies should exercise their normal precautions.
Other facts you may or may not know about peanuts and peanut allergy:
Peanuts are not nuts. They are legumes – a type of plant with seeds that grow inside pods such as peas or beans.
Peanuts grow underground, not on trees like nuts (almonds, cashews, walnuts, etc.). Peanut seeds flower above ground and then migrate underground to reach maturity.
It takes an average of 540 peanuts to make one 12-ounce jar of peanut butter.
30,000 peanut butter sandwiches can be made from one acre of grown peanuts.
More than 3 million Americans report having an allergy to peanuts, tree nuts or both. That's roughly 3x the population of Indianapolis.
Click here to view a peanut allergy fact sheet.
This article originally appeared on the official website of the Indianapolis Indians. Click here to view the original story.