MEND Program Takes Center Stage Next Week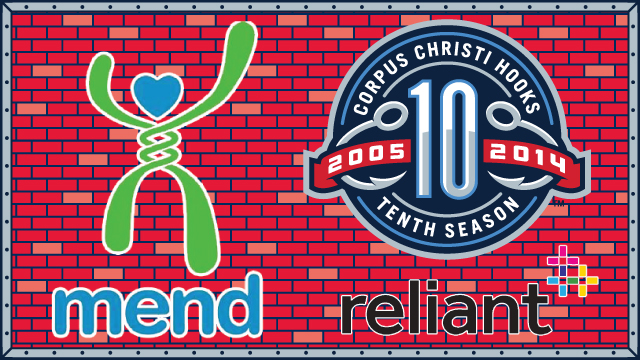 Reliant Energy, the Corpus Christi Independent School District and your Corpus Christi Hooks are joining forces to attack the child obesity crisis.
MEND (Mind-Exercise-Nutrition-Do It!) is CCISD's tool to work with overweight and obese children and their families. Teaching the target audience methods to develop behaviors that support sustainable and healthy lifestyles is the goal.
Reliant Energy has donated 5,000 general admission tickets to MEND program participants over three Hooks game dates – June 8, 9 and 11. On Sunday the 8th, up to 2,000 CCISD students and their families will hear pregame presentations from Corpus Christi manager Keith Bodie, members of his coaching staff and Hooks players about the importance of a healthy lifestyle. That evening, the Hooks play host to the San Antonio Missions at 6:10.
This fall, MEND continues to tackle the issue with free 10-week weight management courses after school throughout CCISD. Fifteen campuses were involved during 2013-14.

This article originally appeared on the official website of the Corpus Christi Hooks. Click here to view the original story.