Sandersville Elementary School students held a celebration Friday after winning the Lexington Legends/Chick-fil-A "Hit the Books" Reading Program contest for 2012.
In "Hit the Books," a baseball diamond is used to record credit for a student's reading. For every book a student reads, a teacher places his or her initials on a base. When the student has all three bases and home plate initialed by the teacher, the student may bring a "Hit the Books" bookmark to the Legends' box office at Whitaker Bank Ballpark to exchange it for two tickets.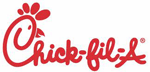 The 2012 season was the 12th for Legends baseball, and also marked the 12th year that the Legends have been associated with the "Hit the Books" program. About 125,000 central Kentucky students have participated.
During the 2012 season, Sandersville Elementary students redeemed 260 bookmarks – more than any other school. All 800 students and faculty were rewarded with a free chicken nugget party, with the Legends' Big L and the Chick-fil-A cow serving as hosts.
"Hit the Books reading incentive program is designed to encourage kids to read books in and away from school," said Sarah Piester, the Legends' director of community relations. "We believe the program generates a greater enjoyment of reading while tying it to baseball. We were thrilled with the number of students who participated overall and could not be more proud of Sandersville Elementary students for their accomplishment."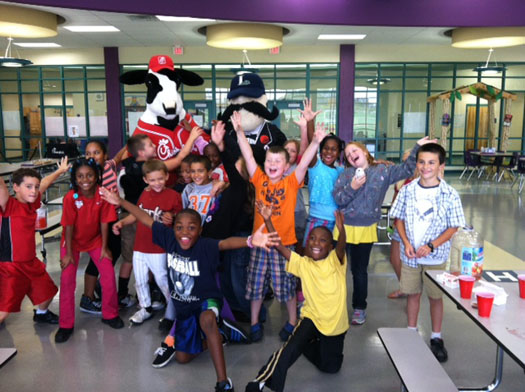 Sandersville Elementary School students celebrated their win in the Lexington Legends/Chick-fil-A Hit the Books Reading Program with a chicken nuggets party Friday at the school. The Chick-fil-A cow and the Legends "Big L" served as hosts. (Photo: Lexington Legends – Sarah Piester)
This article originally appeared on the official website of the Lexington Legends.  Click here to view the original story.