The Delmarva Shorebirds, the class "A" affiliate of the Baltimore Orioles, hosted a very successful 10th Annual Hot Stove Banquet on Jan. 30 at the Fountains Wedding & Conference Center. Through a silent auction that featured items such as a Matt Wieters autographed jersey and a Troy Polamalu signed picture, over $1,400 dollars were raised to benefit the United Way of the Lower Eastern Shore. The Shorebirds also collected over 200 food items to kick off the "Strike Out Hunger" campaign, the official initiative of the 2011 SAL All-Star Game, to be contested on June 21 at Arthur W. Perdue Stadium.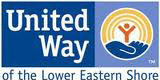 One of the major announcements during the banquet came from 7th Inning Stretch, L.P. president Pat Filippone, who declared that Arthur W. Perdue Stadium will receive a significant upgrade in 2011. The Shorebirds will install a brand new Daktronics line scoreboard to replace the old one in left-center field. The board will feature all the traditional columns including: score by inning, runs, hits, errors and more. Installation of the scoreboard is expected to begin in the middle of February and be completed prior to opening day. The Shorebirds will post periodic updates of the installation process on our website, www.theshorebirds.com.
"I'm so pleased with how the hot stove turned out on many fronts," said general manager Chris Bitters. "The speakers were awesome, the funds raised for the United Way and "Strike Out Hunger" were phenomenal and everyone was excited about the new line scoreboard."
The Hot Stove Banquet served as an excellent precursor for the 2011 season. The nearly 150 people in attendance enjoyed speeches by: 14-year MLB veteran Mike Bordick, 2011 Shorebirds manager Ryan Minor, 2011 Bowie BaySox manager Gary Kendall, Orioles Assistant Director of Player Development Tripp Norton, former Shorebirds pitching coach Dave Schuler and more. Fans also had a chance to get autographs from the guests and ask additional questions after the event finished.
In addition to the speeches, guests had the opportunity to bid on the nearly 30 items in the silent auction that ranged from signed baseballs to collectable items from other Minor League Baseball teams. All the proceeds from the auction were donated to the United Way of the Lower Eastern Shore. In addition, Kathleen Momme, the Executive Director of the United Way, was on hand to deliver a powerful message about the importance of the United Way.
All guests that contributed a canned food item to the "Strike Out Hunger" campaign received a free raffle ticket. The Shorebirds raffled off nearly 20 items such as: four tickets to opening day and paraphernalia from other minor league and major league teams. The "Strike Out Hunger" campaign will benefit the three local food banks along the Eastern Shore; Maryland Food Bank, Food Bank of Delaware & Foodbank on the Eastern Shore.