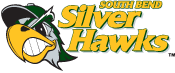 Your South Bend Silver Hawks on Sunday, May 18th will provide a peanut free area located in the Home Plate Suite in recognition of Food Allergy Awareness Week. Food Allergy Awareness Week helps educate the public about food allergies, a potentially life-threatening medical condition.
Allergy to peanuts appears to be on the rise in children; more than 3.5 million Americans suffer from it. There are 8 types of food that are responsible for more than 90% of allergic reactions, peanuts being one of those 8 foods.
"I am excited that we are able to do this again in 2014. Last year's event was a huge hit and we were able to provide a fun day at the ballpark that many people were not able to experience in the past. We had one family in which their son had never been to a professional baseball game before because of his peanut allergies. We want to make sure everyone has the opportunity to experience a Silver Hawks game, so we will do whatever we can to make it a reality. Because of last year's success I expect the tickets to sell out quickly and as result, we have already started looking at dates for an additional night." states Joe Hart, Team President.
Tickets can be purchased through the Silver Hawks' Box Office for $17.00; space is limited to the first 50 people. Price includes a game ticket, hot dogs, hamburgers, chips and soft drinks. Call the Box Office at 574-235-9988, or stop by the Box Office, located on W. South Street to purchase tickets for the peanut free suite.
The South Bend Silver Hawks are a Class A minor league team affiliated with the Arizona Diamondbacks. The team is owned and operated by Swing-Batter-Swing, LLC whose sole shareholder is Andrew T. Berlin of Chicago, IL. To purchase tickets to a game visit www.SilverHawks.com , call the Box Office at 574-235-9988, or stop by between 10:00a.m.-5:00p.m.
This article originally appeared on the official website of the South Bend Silver Hawks. Click here to view the original story.