4th year of field makeover contest

The Norfolk Tides today announced the return of a contest in which a local youth field will be renovated by Tides groundskeepers and front office staff. Proudly presented by Goodwill, this field makeover will include an upgrade to the playing surface and an improvement to existing dugouts, with the recipient of the makeover being determined by a fan vote on the Tides' Facebook page.
"This project has become a yearly highlight for our entire front office staff" said Tides General Manager Joe Gregory. "We're excited to offer our resources to these worthy organizations, as they provide a home for children to learn the game of baseball while serving as an environment conducive to fitness and fun."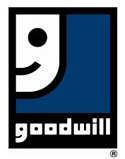 Those interested in having the Tides makeover their facility should submit a picture of their field to Heather McKeating at HMckeating@norfolktides.com. Along with the photo, fans are asked to include a brief description of why their league should receive this enhancement. The deadline to submit this information is February 6, with online voting taking place on the Tides' Facebook page from February 16 to February 20.
2015 is the fourth year in which the Tides will be renovating a local youth field. Over the first three years of the program, the Tides have helped renovate six local fields – Ocean View Little League (Norfolk), Smithfield Recreation Association (Smithfield), Bennett's Creek Little League (Suffolk), Phoebus Little League (Hampton), Shore Little League (Nassawadox) and Cradock Little League (Portsmouth).
In addition to the field makeover, the Tides will be hosting a youth baseball groundskeeper seminar on Wednesday, February 11 at Harbor Park from 5-8 pm. The event will allow two members per youth league the opportunity to tour the Harbor Park playing surface alongside Tides groundskeepers Kenny Magner and Derek Trueblood. This free seminar will then feature dinner at Hits at the Park Restaurant followed by a question and answer session designed to help youth baseball leagues prepare their fields each year. Those interested must RSVP by February 4 to Heather McKeating at HMckeating@norfolktides.com.
"Goodwill is proud to support this amazing community giveback effort for a second consecutive year" said Danielle Cronin, Community Relations Manager for Goodwill. "As a nonprofit, we strengthen families and communities throughout Hampton Roads with our job training programs and career development services. The leadership and staff at Goodwill look forward to being a part of the field renovation – it's just one more way we can give back to our local community."
The project is made possible thanks to Goodwill and the Tides Youth Baseball Fund, a program established by the Tides in 1990 as a way to raise money for youth baseball and softball programs in Hampton Roads. In addition to assisting with field renovations, the Youth Baseball Fund also helps local teams and leagues with travel expenses. Those wishing to make a donation directly to the Youth Baseball Fund can do so by clicking here.
The Tides open their 2015 regular season with a nine-game road trip beginning Thursday, April 9, with the home opener slated for Saturday, April 18 vs. Durham at 7:05 pm. Season tickets, group tickets, picnics and patios are currently available for the 2015 season. For pricing and additional information, stop by the Harbor Park Box Office, visit norfolktides.com or call (757) 622-2222.
This article originally appeared on the official website of the Norfolk Tides. Click here to view the original story.