Here is a link to the original story on the team's website.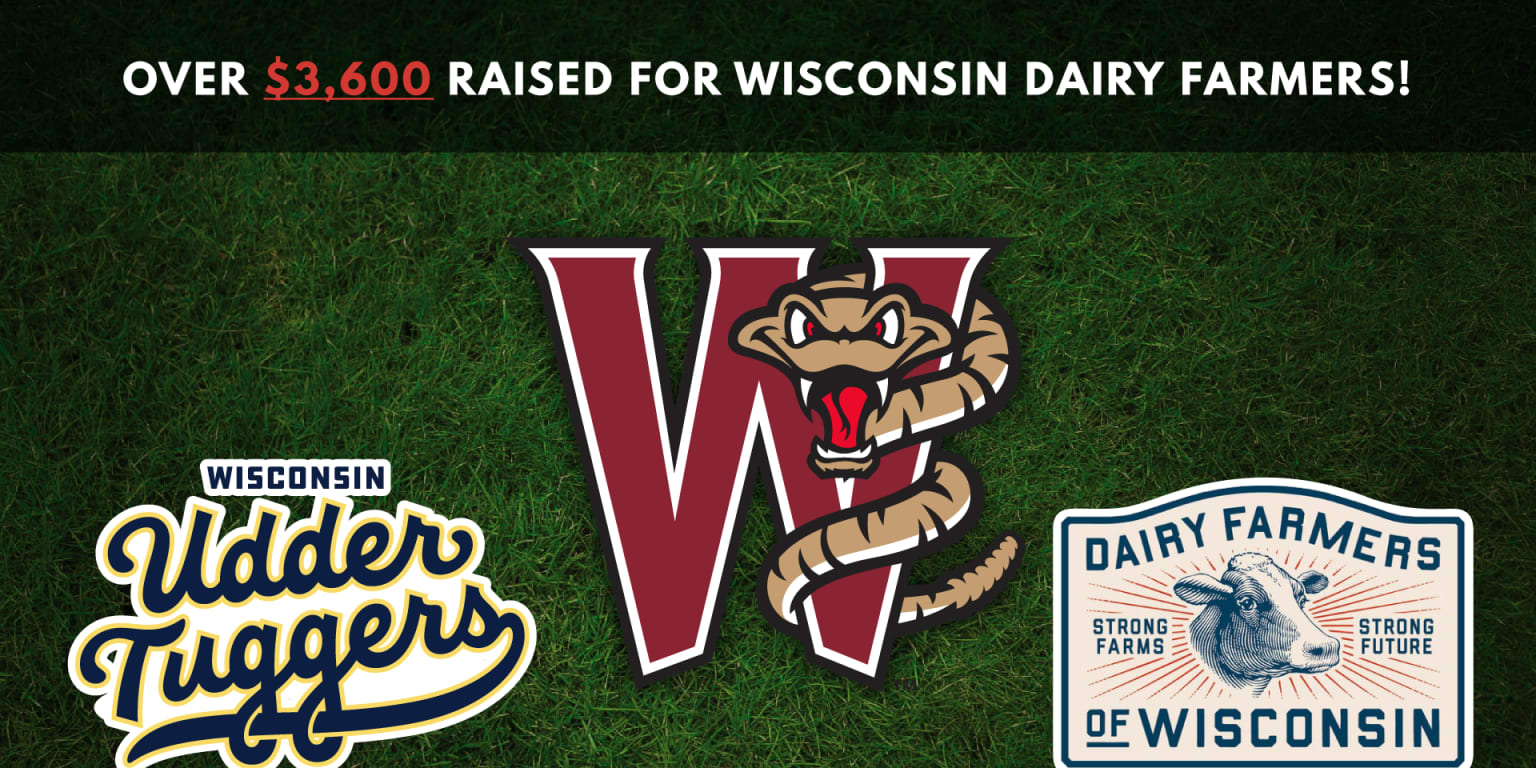 GRAND CHUTE, WI – The final numbers are in and June was a great month for Wisconsin Udder Tuggers sales in the Snake Pit Team Store and that means it was a great month for a pair of local charities supported by Dairy Farmers of Wisconsin. Fans purchased nearly $18,500 in Udder Tuggers merchandise in June. The Timber Rattlers are donating 20% of those sales to Hunger Task Force Free & Local and Wisconsin Food & Farm Support Fund.
"We want to thank all of our fans who purchased Udder Tuggers merchandise during the month of June to help support the charities supported by Dairy Farmers of Wisconsin," said Dayna Baitinger, Director of Community Relations for the Timber Rattlers. "The donation will help support our state's farmers and encourage consumption of milk and other agriculture products to ensure farmers continue to have a place to sell their products, and provide Wisconsinites access to nutritious, high-quality foods."
The amount donated is $3,686.81.
A note to fans who pre-ordered the new Udder Tuggers hats in late June: Those hats have not arrived in the Snake Pit Team Store yet. Your order will be shipped as soon as they arrive.
The Snake Pit Team Store is open Monday through Friday from 9:00am to 5:00pm and has all the latest Timber Rattlers merchandise. Fans may also order from the online team store through this link at the Timber Rattlers website.