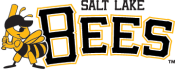 SALT LAKE CITY (May 12, 2012) – The Salt Lake Bees, in conjunction with the Utah State Office of Education, will host Prevention Dimensions Day at the Bees vs. Albuquerque Isotopes game on Tuesday, May 15 at 10:35 a.m. The Bees will welcome over 12,500 students to this ninth annual event at Spring Mobile Ballpark which promotes drug and alcohol prevention.
The fifth and sixth grade students in attendance will enjoy an opening ceremony featuring more than 400 Utah elementary students. Also participating in the program will be Bountiful native Tade Biesinger, star of Broadway's hit show "Billy Elliot," Utah's First Lady, Jeanette Herbert, and Verne Larsen from the Utah State Office of Education.
In addition, the Bees are teaming up with the Utah Food Bank in an effort to promote service through the Prevention Dimensions curriculum while encouraging students to donate a canned food item upon entry.
Prevention Dimensions is Utah's Safe and Drug-Free Schools and Communities lesson set, which supports the Utah State Office of Education pre-kindergarten through 12th grade health core. The program began in 1982 as a joint effort between the Utah State Division of Substance Abuse, Utah State Department of Health, Utah State Office of Education, and Utah State PTA, and has been revised several times since. The mission of PD is to give students a strong foundation of effective violence and substance abuse prevention skills.
This article originally appeared on the official website of the Salt Lake Bees. Click here to view the original story.