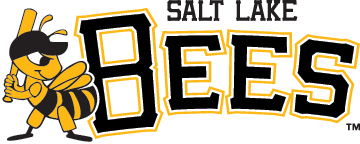 The Salt Lake Bees have been named the recipient of the 2009 American Spirit Award (ASA) in an announcement made today by the United States Air Force.
The club will be presented the award by Col. Michael Brice, Vice Commander of the Air Force Recruiting Service, on Saturday, August 22 following the Bees game and prior to the fireworks show.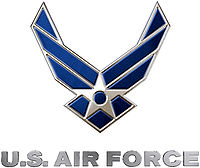 The ASA is the United States Air Force Recruiting Service's highest form of recognition, designed to recognize civilians or civilian organizations that have consistently displayed obvious and continual support of Air Force recruiting efforts and exhibition of patriotism and service to our country.
"We are honored to receive this award and appreciate the recognition from the United States Air Force," said Bees General Manager Marc Amicone.  "The Bees have always been strong supporters of the men and women of our nation's armed services and we will continue our part in honoring the sacrifices for freedom given on our behalf."
The Bees are recognized for the club's effort during the 2009 season including Military Appreciation Night on May 29 and the Airman's Opener on June 1 to kick off 2009 Air Force Week in Salt Lake City.
Highlights of the Airman's Opener included a KC-135 Tanker and four F-16 fighter aircraft fly-by over the ballpark and a Wings of Blue parachute drop to present the game ball.
"The Salt Lake Bees' tremendous support has given us the opportunity to inform and educate the American public about their Air Force. In turn, that support has opened doors to many American youth, allowing them to serve their country in the world's greatest Air Force," said Col. Brice.  "I am looking forward to presenting this prestigious award to a great community partner Saturday evening."
This is a first-time award for the Bees and the Larry H. Miller Group of Companies. The Bees are also just the second Triple-A baseball team to ever receive an ASA.
The first ever American Spirit Award was presented in the fall of 1980 to entertainment legend Bob Hope. Other well known recipients of the ASA include Dolly Parton, Jerry Reinsdorf, Paul Harvey, Rudolph Giuliani, the St. Louis Cardinals and the Indianapolis Colts.