Here is a link to the original story on the team's website.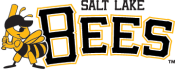 SALT LAKE CITY (May 2, 2018) – On Thursday, May 3, the Salt Lake Bees and the Utah State Office of Education will host more than 12,000 students for Utah Prevention Day at Smith's Ballpark, with free admission courtesy of Med One Group and Dominion Energy. The Bees will face the Fresno Grizzlies at 10:35 a.m. at Smith's Ballpark.
The fifth and sixth grade students attending the 16th annual event will be treated to an on field opening ceremony where Utah Governor Gary Herbert will declare the day as Utah Prevention Day at Smith's Ballpark, which promotes drug and alcohol prevention. The Governor will also throw out the ceremonial first pitch.
The National Anthem will be sung by Avi James a 15-year old from Early Light Academy, while a flag presentation will feature children from Lake Ridge Elementary School, Jordan Ridge Elementary School, Whittier Elementary, Nibley Park Elementary School, and Antelope Elementary School.
Attendees are also encouraged to bring a canned food donation for the Utah Food Bank as part of the program.
Utah Prevention is Utah's Safe and Drug-Free Schools and Communities curriculum, which supports the Utah State Office of Education pre-kindergarten through 12th grade health core. The program strives to give students a strong foundation of effective violence and substance abuse prevention skills. The program began in 1982 as a joint effort between the Utah State Division of Substance Abuse, Utah State Department of Health, Utah State Office of Education and Utah State PTA.
Utah Prevention Day is part of the Bees organization's ongoing commitment to community outreach, health and wellness and youth development.