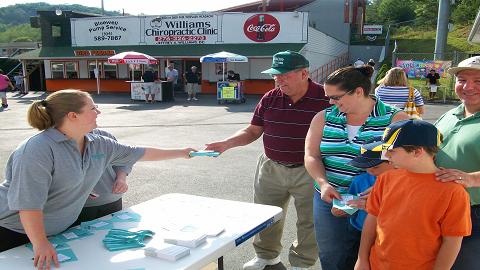 The Bluefield Blue Jays, the Appalachian League affiliate of the Toronto Blue Jays, have announced the start of a reading initiative aimed at children in the two Virginias. "Reading is a Homerun" is an interactive program that allows Blue Jays staff and players to share their joy of reading with students. The team has united with Craft Memorial Library in downtown Bluefield in an effort to reach children this summer.
"We are looking forward to working with the Blue Jays and feel as though this will be a very beneficial program" said Eva McGuire, the director at the Craft Memorial Library.

"Literacy is one of the most important building blocks for success" said Blue Jays General Manager Chris Maxwell. " We just want to show that reading isn't about just schoolwork it's about having fun and let your imagination take you to amazing places" he added
The team will encourage fans to bring used children's books that can be distributed to those less fortunate. "Libraries are one of the greatest resources that our young people have today, but we would also like those who can't afford it to be able to feel like they can have books of their own" says Maxwell. Teachers, summer camps, or learning centers who are interested in having players come down and read this summer should contact Chris Maxwell at 276-326-1326.
This article originally appeared on the official website of the Bluefield Blue Jays. Click here to view the original story.