Donors will receive a ticket to a BlueClaws Saturday game in August

United Way of Monmouth County, United Way of Ocean County and the Lakewood BlueClaws are teaming up for a book drive to benefit area children. Fans attending the game on July 11th at 7:05pm are asked to bring a NEW book(s) appropriate for kids in grades K-3 to the United Way table inside the stadium. For each book donated, they will receive a voucher for a Saturday BlueClaws home game in August. Families can receive up to 4 ticket vouchers.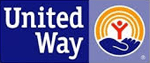 About The Game: The BlueClaws game on Friday night, July 11th begins at 7:05 pm with the gates opening at 6:00 pm. After the game, there will be a fireworks spectacular  thanks to Philadelphia Water Ice. For tickets, call 732-901-7000 option 2 or click here to order online.
In Monmouth County, the books will be distributed through the Early Grade Reading Initiative. This effort provides high quality holistic learning opportunities in the summer. When children are not exposed to sufficient reading or enrichment experiences throughout the summer, it's easy to fall behind academically creating a "Summer Slide" – and it's very difficult to catch up. But with the right opportunities, including the ability to learn during the summer, all children can flourish.
These summer programs are designed to focus not only on learning, literacy and reading, but also additional enrichment activities, such as arts, music, physical activity and nature/outside play. Children participating in the program will receive books courtesy of community drives, like the one being held at the BlueClaws.
When children are out of school for the summer they often lose access to books. United Way of Ocean County is collecting books to provide mini home libraries to children of several of our partner agencies. Our goal is to inspire young people to remain engaged in learning while developing their communication skills and imaginations.
For more information about summer early grade reading grants, please contact United Way of Monmouth County at 732-938-5988 or info@uwmonmouth.org. To learn more about the United Way or its Community Impact agenda, please visit uwmonmouth.org.
This article originally appeared on the official website of the Lakewood BlueClaws. Click here to view the original story.