Here is a link to the original story on the team's website.

PRIDE Night returns to PK Park on June 25 as the Emeralds celebrate the LGBTQIA+ community on a night that will include a PRIDE flag giveaway for fans and a game-worn Emeralds PRIDE jersey auction benefitting the Matthew Shepard Foundation. The special evening is proudly sponsored by our friends at Kendall Auto Group and KLCC NPR.
PRIDE Night is nothing new to PK Park. In 2019, the Emeralds became the first-ever affiliated Minor League Baseball organization to don PRIDE jerseys in-game**,** a landmark moment that hadn't even occurred to Emeralds General Manager Allan Benavides at the time.
"We weren't aware that we would be the first [affiliated] team," he told MiLB.com. "It wasn't a factor. We thought it was important that as an organization, we were committed to doing a PRIDE night. We had some people in the community give us some ideas on what we could do and how we should do it properly."
The evening was also highlighted by a pregame Q&A panel with activist Candace Gingrich, a raffle of the game-worn jerseys that benefitted the HIV Alliance, and every Emeralds gameday employee decked out in PRIDE merchandise.
Asked to reflect back on that night in an interview with the Washington Post earlier this month, Benavides recalled, "there were a lot of people in the stadium who felt comfortable holding hands, hugging each other. A lot of people wearing PRIDE colors. Just very comfortable, and that continued. It wasn't just that one game."
On June 5, the San Francisco Giants, the Major League affiliate of the Eugene Emeralds, became the first-ever Major League franchise to sport PRIDE jerseys in-game.
#PRIDE threads 🔥 pic.twitter.com/h6VL7j0V5B

— SFGiants (@SFGiants) June 5, 2021
This year's PRIDE Night will be highlighted by an Emeralds PRIDE flag giveaway thanks to Kendall Auto Group. On June 25, the first 1,000 fans that enter the home plate gate at PK Park will receive a free Emeralds PRIDE flag.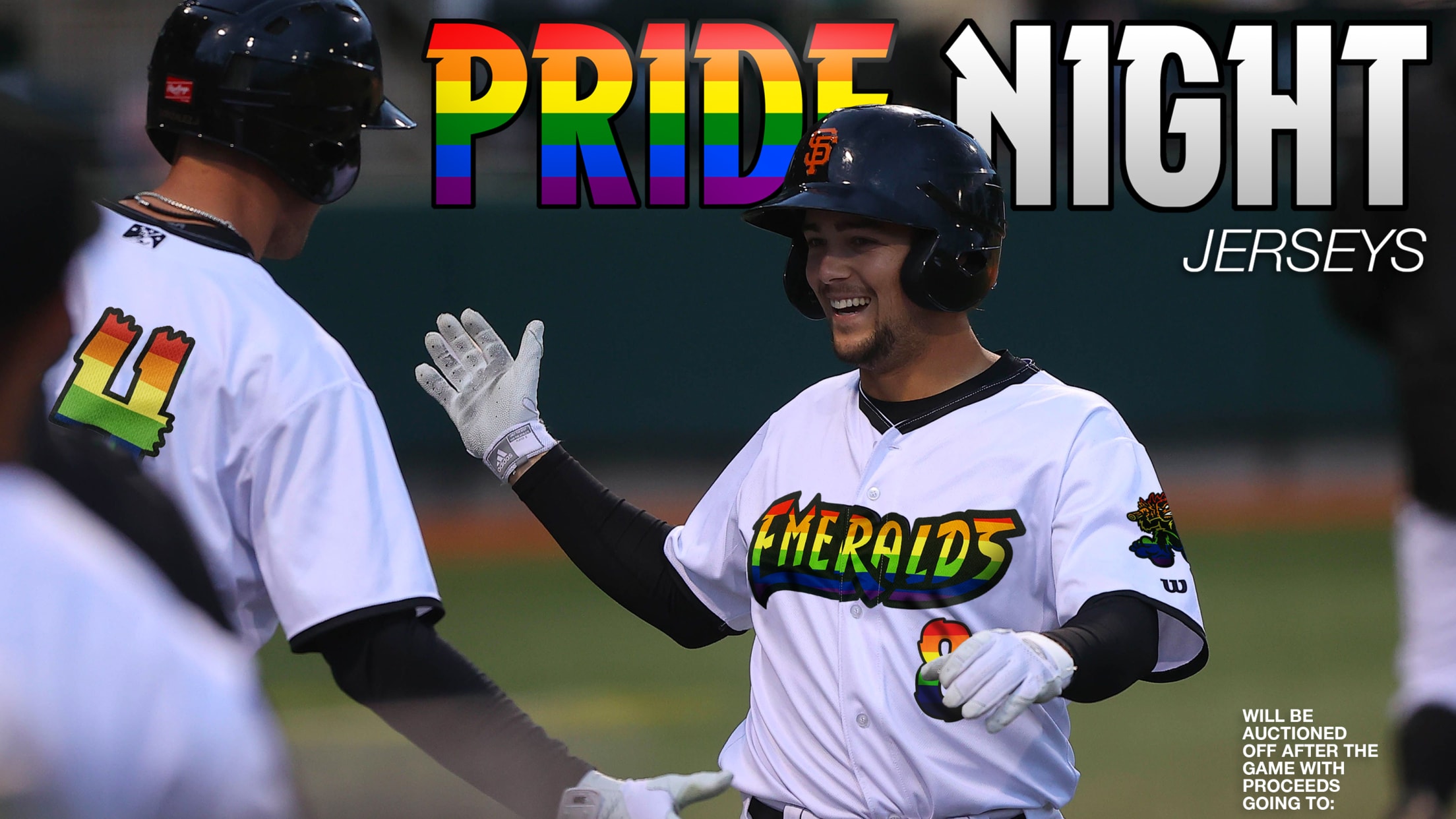 Additionally, the Emeralds will once again don specially designed Emeralds PRIDE jerseys on June 25. The game-worn Emeralds PRIDE jerseys will be available for sale via online auction. Information regarding the online jersey auction will be available later in the week at www.EmeraldsBaseball.com.
Proceeds from the Emeralds PRIDE jersey auction will benefit the Matthew Shepard Foundation, a nonprofit founded by the parents of the foundation's namesake, Dennis and Judy Shepard.
The foundation was established following the death of Matthew Shepard who, as a 21-year-old student at the University of Wyoming, was brutally attacked and tied to a fence in a field where he was left to die. Matthew tragically succumbed to his wounds, but his memory lives on through the foundation his parents created using education, outreach, and advocacy programs to inspire individuals, organizations, and communities to embrace the dignity and equality of all people.
Tickets to Eugene Emeralds home games are available for purchase at www.EmeraldsBaseball.com or by calling (541) 342-5367.
Stay up to date with the Emeralds by following the team on Facebook, Twitter and Instagram.