Here is a link to the original story on the team's website.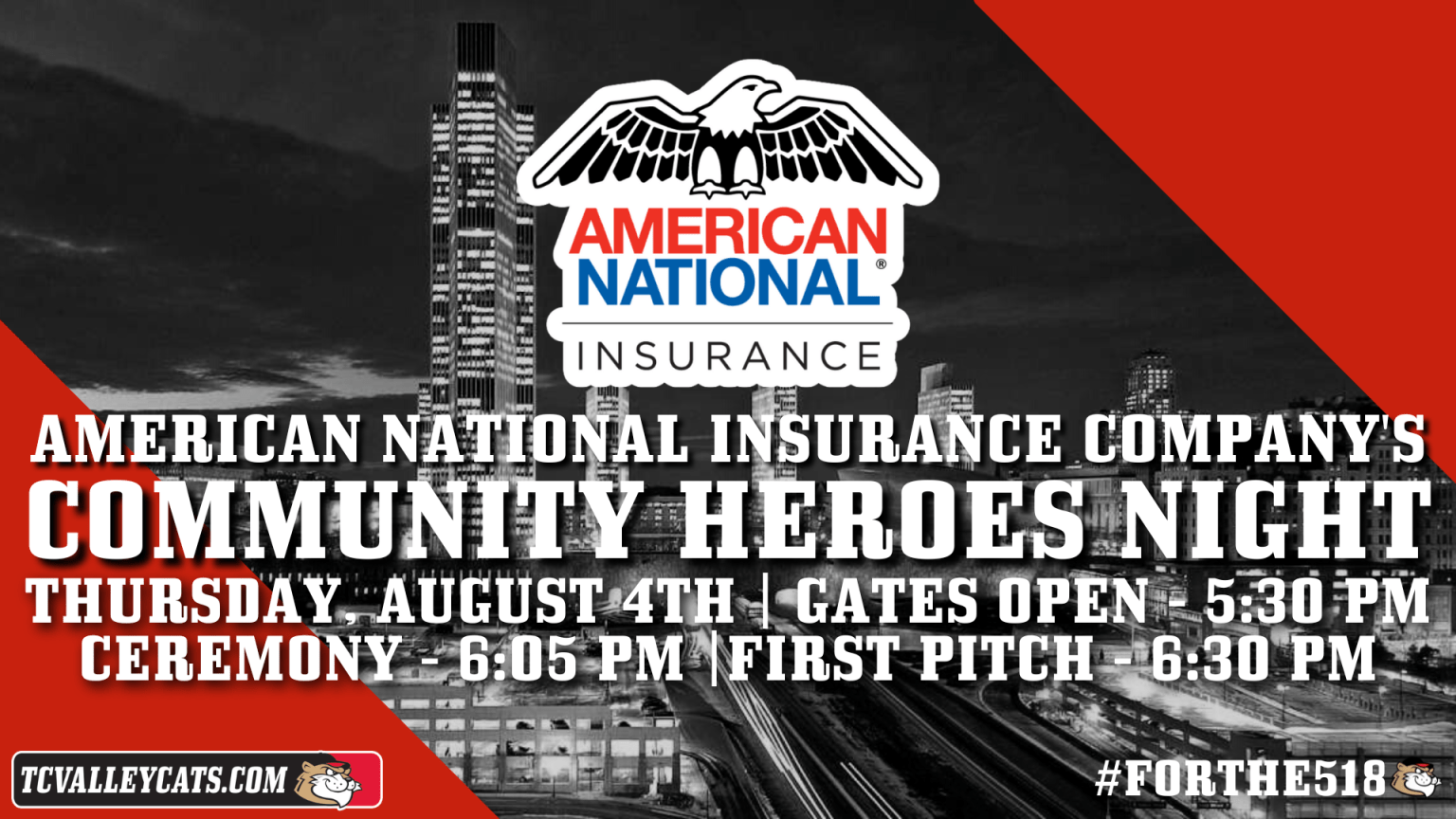 TROY, NY – The Tri-City ValleyCats and American National Insurance Company have partnered again this season to recognize nine heroes within the Capital Region community during a special on-field ceremony prior to tonight's rubber match against the Ottawa Titans.
The "Home Run Community Heroes Starting Nine" is chosen through an online fan nomination process. The 'Cats and American National Insurance encourage fans to nominate hospital staff, health care workers, military personnel, law enforcement, firefighter/EMS agencies, non-profit organizations, as well as teachers, volunteers, children, and everyday people that have helped make a positive impact within the Capital Region!
This year's honorees are:
Cody Alessi, 7th Grade Student
Lindsey Bedell, Teacher, Corinth Elementary School
Jason Chevrier, Superintendent, Schodack Central School District
Chris DelVecchio, Communications Officer, Rensselaer County Public Safety
Heather McKenna, Physical Therapist, Sunnyview Rehabilitation Hospital
Jamie Panichi, Investigations Sergeant, Rensselaer County Sheriff's Office
Casey Rowland, Teacher, Sand Creek Middle School
John Soychak, Paramedic, North Greenbush Ambulance
Trevor Taylor, Teacher, School 12, Troy City School District
The ValleyCats and American National Insurance Company's Glenmont Office will recognize our nine community heroes in a special on-field ceremony beginning at approximately 6:05 PM ahead of tonight's game against the Ottawa Titans.
For tickets, stop by the box office, call 518-629-CATS, or log on to tcvalleycats.com. Enter the promo code "HERO" at checkout for discounted tickets.