Spotlight: Storm Chasers Participate in "Read Across America" March 2-6
­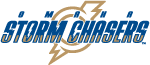 All this week, Storm Chasers staff members will take part in "Read Across America" by donating their time to read to classes at schools throughout the Omaha Metro. The National Education Association's program is the largest celebration of reading in the country with a purpose of motivating children, promoting student achievement and creating lifelong successful readers.
Additional Community Events for March
Ronald McDonald House of Omaha Dinner – March 16 from 5:00-7:30 p.m.
Jackie Robinson Athletic Scholarship – Application deadline of March 20
"Why I Want to Go to College" Essay Contest – Entry deadline of March 27
Mascot Appearances for March
Read Across America – March 2-6 at Schools throughout the Omaha Metro
Heat the Streets Walk/Run for Warmth – March 7 from 8:00-9:00 a.m. at Midtown Crossing
Dancing with the Omaha Stars – March 7 from 5:30-7:00 p.m. at Ralston Arena
OPS Summer in the City – March 19 from 6:00-7:30 p.m. at Monroe Middle School
Autism Night – March 29 from 5:30-8:00 p.m. at Omaha Children's Museum
February Volunteering Recap
Total Community Hours Donated by Omaha Storm Chasers Staff – 58.5 Hours
This article originally appeared on the official website of the Omaha Storm Chasers. Click here to view the original story.