Osprey recognize non-profit organizations in Western MT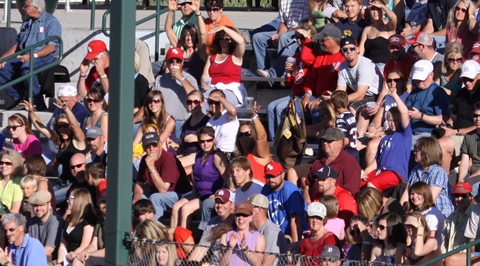 The Missoula Osprey announced today that the Staybridge Suites/Missoula Independent Community Corner that recognizes the impact of local non-profits in Western Montana will return for the 2013 season.
For every regular season home game, Staybridge Suites, the Missoula Independent and the Osprey team-up to donate 20 tickets to qualified non-profit organizations.
The tickets can be used by volunteers, sponsors, staff, or those that benefit from the organization's efforts. Due to the popularity of the program, Community Corner tickets are only available on a first come, first served basis.
"The Community Corner is one of the many great programs we are able to offer to non-profits," said Osprey Vice President/General Manager Jeff Griffin. "With the help of our corporate partners, we are able to recognize the work of local non-profits in our community. The efforts of these groups are one of the many things that make Missoula a very special place to call home."
Community Corner requests must be made in writing to Griffin on the non-profit organization's leatherhead by the director of each group. Requests may be mailed to 140 N. Higgins, or e-mailed to jgriffin@missoulaosprey.com.
The 2013 home opener for the Osprey is slated for Thursday, June 20 versus the Helena Brewers.
Season ticket packages are available for purchase by contacting an Osprey ticket representative at 543-3300, at the MSO Hub Box Office at 140 N. Higgins or on the web at MissoulaOsprey.com
This article originally appeared on the official website of the Missoula Osprey. Click here to view the original story.