Here is a link to the original story on the team's website.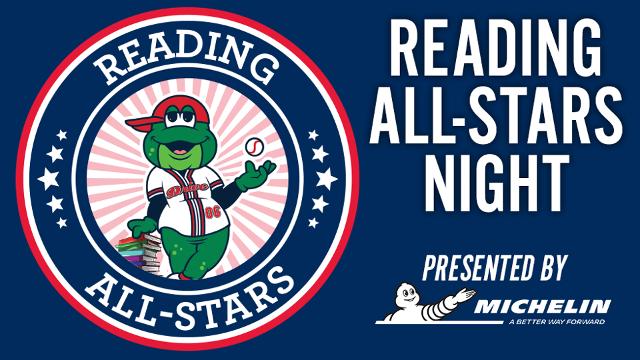 The Drive's homestand concludes on Sunday afternoon with a Reading All-Stars Celebration Game for students in Spartanburg, Anderson and Pickens Counties. Be sure to congratulate these hard-working students for their efforts throughout the day!
First pitch is at 4:05 PM, and the pregame festivities begin at 3:00 PM. In addition to receiving a t-shirt, participating in a pregame parade at 3:30 and a book fair, these students will be participating in fun on-field games and presentations throughout the day, and they will get a chance to meet Drive players prior to the game as well.
Stick around after the game for BlueCross BlueShield Kids Run the Bases!
Tickets for Sunday's game are available now by stopping by the Main Street Box Office, by calling (864) 240-4528 or by CLICKING HERE. 
This story was not subject to the approval of the National Association of Professional Baseball Leagues or its clubs.