Children of Military Parents to Line Infield During Opening Ceremonies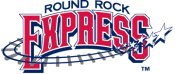 ROUND ROCK, Texas – Opening Day in baseball is a time to celebrate America's pastime and with that, the chance to honor the soldiers and their families that protect our freedom. The Round Rock Express is proud to salute our military and their families on Opening Day, Thursday, April 4 with "Operation: Military Kids."
Over 100 children with one or both parents in the military and often times impacted by military deployments will line up around the infield during the special opening ceremonies. They'll each hold an American flag in honor of their parents.
"We're excited for these kids to have the opportunity to get recognized on a stage as great as the Express' Opening Day," said Brigid Mejia, program director of Texas "Operation: Military Kids." "The children of our military members are sometimes overlooked for the sacrifices they make having a parent in the military."
Texas "Operation: Military Kids" partnership is a shared initiative of the US Army Child, Youth & School (CYS) Services and funded by the Army National Guard and Army Reserve in collaboration with Texas A&M AgriLife Extension Service. The goal of "Operation: Military Kids" is to connect military children and youth with local resources in order to achieve a sense of community support and enhance their well-being.
"Operation: Military Kids" is proud to support military youth.  April marks the nation's "Month of the Military Child," a time to honor youth impacted by deployment, making the timing of Opening Day that much more special.
Round Rock kicks off the regular season on Thursday, April 4 with a four-game series against the Omaha Storm Chasers followed by a four-game series against the Iowa Cubs. To reserve your Opening Day tickets and ticket plans, including full season, 20-game and flex plans, call the Express ticket office at (512) 255-2255 or visit www.RoundRockExpress.com. Keep up with the Express on Facebook and Twitter!
This article originally appeared on the official website of the Round Rock Express. Click here to view the original story.