Registration begins at 6:30 AM; Race begins at 8:00 AM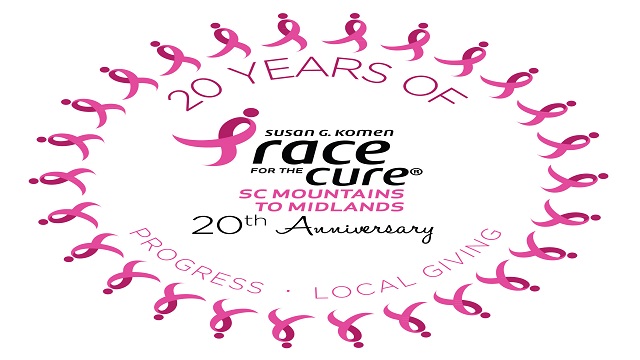 What: 20th Annual SC Mountains to Midlands Race for the Cure
When: Saturday, September 27, 2014
Where: Fluor Field, Home of the Greenville Drive in downtown Greenville, SC
Online Race for the Cure registration has closed, but you can still register at Fluor Field on Friday, September 26th from 11am-7pm and Saturday September 27th starting at 6:30 AM. The race begins at 8:00 AM.

Celebrate 20 years of local giving with Susan G. Komen and SC Mountains to Midlands this Saturday, September 27!
This article originally appeared on the official website of the Greenville Drive. Click here to view the original story.