Here is a link to the original story on the team's website.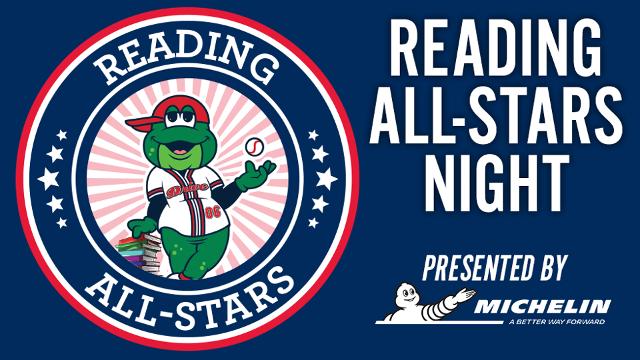 The Reading All-Stars Celebration Game for Greenville County elementary and middle school students will be made up at Fluor Field on Wednesday.
The doubleheader begins at 4:00 PM, and game two would start no earlier than 7:00 PM. Both games are scheduled for seven innings in length.
The Reading All-Stars celebration is scheduled to begin at 6:00 PM, where elementary school students will receive their t-shirts for completing the Reading All-Stars program, and middle school students will receive caps and an opportunity to meet Drive players in between games. All students will receive a complimentary book from Public Education Partners and get to participate in an in-game book fair.
Purchase tickets for Wednesday at Fluor Field at the Main Street Box Office, by calling (864) 240-4528 or by CLICKING HERE. 
This story was not subject to the approval of the National Association of Professional Baseball Leagues or its clubs.