Invitation to local responders with free tickets to July 18 game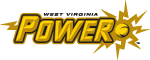 The West Virginia Power, a Class-A affiliate of the Pittsburgh Pirates, are pleased to announce a partnership with West Virginia American Water to welcome "Hometown Heroes" to Appalachian Power Park for free on July 18, 2014. The Power will host the Rome Braves at 7:05 pm and West Virginia American Water will provide free tickets for members of the military, firefighters, law enforcement and other first responders.
"Our employees are our heroes, and we are planning a special night for them and their families at the ballpark on July 18," said Jeff McIntyre, president of West Virginia American Water. "However, we also wish to thank the many other 'hometown heroes' – our military members, firefighters, law enforcement, and other emergency responders – for their ongoing dedication and service to the community and for their tireless efforts as they worked alongside our employees in response to the Freedom Industries spill earlier this year."
Civil servants in these or other related fields must reserve these complimentary tickets in advance by calling the West Virginia Power box office at 304-344-2287. At the time of pick-up, identification noting civil service affiliation will be required. Each civil servant is eligible to receive up to four tickets courtesy of West Virginia American Water. The evening will conclude with a fireworks show.
"We are happy to work with West Virginia American Water on an event like this," stated Power general manager Tim Mueller. "There are so many individuals that are vital to day-to-day life and to invite them to the park was a tremendous idea. This is just one way that we can help (WVAM) thank them for all that they do."
For more information, contact the Power front office.
This article originally appeared on the official website of the West Virginia Power. Click here to view the original story.