Participants from Greenville, Pickens and Anderson County Library Systems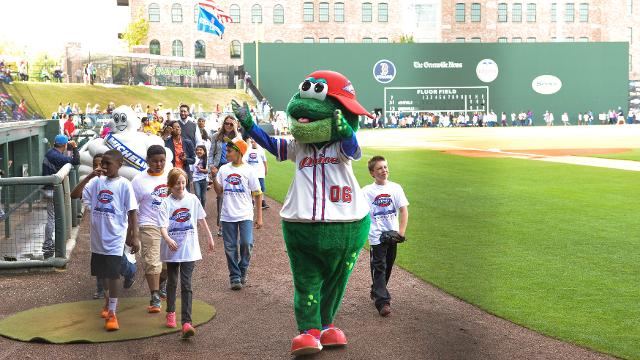 On Sunday, August 3rd at 4:05, the Drive, in partnership with Michelin, will honor the Upstate's Summer Reading All-Stars! The Drive's Reading All-Stars program was designed to encourage students as they "learn to read and read to learn".
The library systems of Greenville, Pickens, and for the first time, Anderson County, have put together summer reading programs for kids of all ages. The Drive have sent Reedy Rip' It and some of the Drive players to make appearances at schools, summer camps and libraries to emphasize the importance of reading.
The Drive are proud to have those who have completed the libraries' top reading challenges at Sunday's game! These kids will get to participate in a pregame Parade of Champions, receive a commemorative Reading All-Stars t-shirt, the chance to meet Reedy, participate in BlueCross BlueShield Kids Run the Bases and much more!
Even though school is out, education doesn't stop, so be sure to come out and acknowledge all these children have accomplished in their summer reading programs!
This article originally appeared on the official website of the Greenville Drive. Click here to view the original story.