Utah Military Members Celebrated at The Principal® Financial Dreams Tour
Come to the ballpark August 7 for a Night to Remember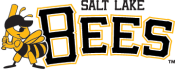 The Principal Financial Group and the Salt Lake Bees will honor members of the military and the outstanding contributions they make to our country and communities during the 2014 Principal® Financial Dreams Tour. The Tour will make 18 stops from coast-to-coast and will provide attendees with information to help them plan for a brighter financial future for themselves and their families.
The first 2,000 fans through the gate on event day will receive a Replica Bees Batting Helmet souvenir.
Since 2004, The Principal® has brought more than 450 events to minor league ballparks, attracting nearly two million fans. Past tours have given fans the chance to meet some of baseball's biggest stars, including Steve Garvey, Dave Stewart, Tommy John, Rollie Fingers and Lee Smith, among others.

Additionally, at the Dreams Tour event, The Principal will make a $1,000 contribution to the Wounded Warrior Project veteran's charity supporting veterans employment programs.
"We're thrilled to support hometown heroes." said Steve Whitty, vice president of corporate marketing at The Principal. "We know these brave men and women are strong pillars of the community, and we're honored to be able to give back to them through The Principal Dreams Tour, since they've already given us so much."
"We are excited to be partnering with Principal Financial. Over the years we have seen a lot of success with the Principal Financial event and we are happy to continue that relationship," Salt Lake Bees General Manager Marc Amicone said. "We appreciate their commitment to hiring our Veterans and helping give back to such a vital piece of our country."
This year's Tour will feature MLB All Star Aaron Boone as the Tour's Social Media Ambassador. During his career Boone played for the Cincinnati Reds, New York Yankees, Cleveland Indians, Florida Marlins, Washington Nationals and Houston Astros. He is best known for his walk-off home run in the 11th inning during Game 7 of the 2003 ALCS, which gave the New York Yankees a 6-5 victory over the Boston Red Sox. He is currently employed by ESPN as a game analyst and contributor to Baseball Tonight. Aaron will share Tour activities, media interviews and messages with his social media following throughout the tour to keep fans in the loop and part of the action.
This article originally appeared on the official website of the Salt Lake Bees. Click here to view the original story.