Program finishes its 10th year by reaching new heights

Wild About Reading wrapped up its 10th year with over 100,000 students enrolled in the program, the Fresno Grizzlies Community Fund announced. The 100,000+ students enrolled is the highest number of students registered in a single year for the program. Wild About Reading, presented by Chukchansi Gold Resort & Casino, Educational Employees Credit Union (EECU), and PG&E, challenges students to read 10 books over five weeks with the incentive of two free tickets to a 2013 Grizzlies game at Chukchansi Park for those that reach the 10-book goal.
"Thank you to all the students and schools that helped us reach our goal," said Grizzlies Community Fund Manager Whitney Campbell. "We are happy to have been able to reach 100,000 students with the Wild About Reading program in 2013. The educational experience of reading and reward of attending a Fresno Grizzlies baseball game will have an impact on numerous Central Valley students for years to come."

Wild About Reading utilizes baseball to promote reading in and outside the classroom. There are 10 Grizzlies games this season in which Wild About Reading students that reached their goal are assigned to attend. The GCF will also be giving away Kindle Fires to lucky readers at Grizzlies games as well as two laptops to the school with the highest game attendance percentage.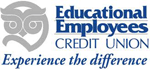 This year's program featured a new Farm Grown magazine that was given to each student enrolled in the program. The Farm Grown magazine, published by the Grizzlies Community Fund and Farm Progress, included the program's main story "Parker Goes To The Farm," which teaches readers the importance of the farming industry to the Central Valley region and how food goes from farm to plate. The Farm Grown magazine also has games and puzzles with farming themes for grades K-8.
From December of 2012 to March 2013, Parker, Eddie the Owl from EECU, and the Grizzlies front office staff visited over 150 schools in the Fresno, Kings, Madera, Mariposa, and Merced counties to perform over 250 Wild About Reading kickoff assemblies.
Information about the Wild About Reading program for 2014 will be available after the Grizzlies' 2013 season.
This article originally appeared on the official website of the Fresno Grizzlies.  Click here to view the original story.